Mazda 6 to be extensively revised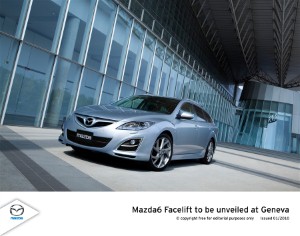 Mazda has revealed that its popular 6 model is being revised and refreshed this year.

In its latest newsletter, the firm reveals that the Mazda 6, which was first launched in 2002, accounts for a fifth of the company's UK sales and is a key model within the fleet sector.

Potentially boosting its appeal among new car buyers, the model is to be extensively revised in 2010 to reduce CO2 emissions.

Sales director Mark Cameron commented that the firm expects to sell more than 10,500 of the upgraded models in the coming year, of which around three-quarters will be sold to fleet drivers.

"We expect the revised Mazda 6 to retain its leading position in the fleet market and provide a springboard for further fleet sales growth as it appeals to even more company car drivers," he added.

Mazda recently released special edition models of its 2, 3 and 6 vehicles under the sporty Takuya banner.