Mazda claims automotive achievement award at Welsh prize dinner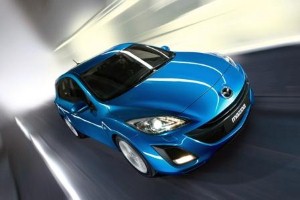 Mazda has been given the automotive achievement award at the annual Welsh Motoring Writers Dinner, which was held at Bodysgallen Hall Hotel.

The manufacturer was chosen for its corporate excellence in the sector, with the firm's MX-5 achieving cult status in Europe and the rest of the world during the past 20 years.

Furthermore, its SKYACTIV powertrain and lightweight body architecture were also praised.

Jeremy Thomson, managing director of Mazda UK, said: "We are truly delighted ... This award is further confirmation of Mazda's innovative spirit and willingness to try new things, which has led to the creation of some remarkable automotive technologies benefitting millions of Mazda motorists."

Huw Thomas, chairman of the Welsh Motoring Writers, stated that the award was a "wonderful way to celebrate" Mazda's achievements past and present.

Recently, it was announced that the Mazda3 will be improved, with power, emissions and fuel economy changes all being made in the New Year thanks to a new Euro 5-compliant engine.