Mazda reveals Shinari concept car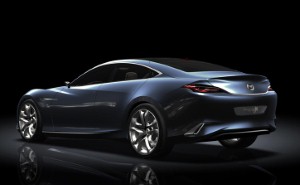 Mazda has revealed plans to release a new concept coupe car based on a new design theme.

The Mazda Shinari will be a four-door, four-seat sports coupe built around the KODO - Soul of Motion theme, which focuses on the tension of natural movement found in athletic animals.

Following on from the Nagare concept series, the Shinari features smooth, supple lines and front fenders that take inspiration from the Mazda RX-8.

It will also include three driving modes - business, pleasure and sport - allowing drivers to obtain maximum enjoyment and efficiency from the model.

Ikuo Maeda, head of Mazda's design division, said the design concept centres on "strength, beauty and tension".

"Our aim is to express movement with forceful vitality and speed, embodying this design theme in Mazda's upcoming models," he added.

In other news, the manufacturer recently revealed that the Mazda MX-5 has sold 100,000 units since its introduction in 1990.