Mazda to release new models at Paris Motor Show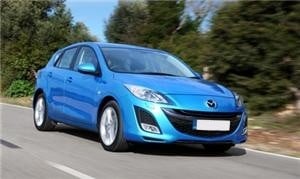 Mazda is set to release new versions of some of its most popular models.

The lightweight, low-emissions Mazda 2 was voted World Car of the Year in 2008 and has now received an upgrade.

With a new front, improved engine and chassis, automatic transmission and upgraded interior, the new Madza 2 will be unveiled to the general public at the Paris Motor Show.

The all-new Mazda 5 now features a 1.6-litre diesel engine, a 15 per cent reduction in CO2 emissions, a six-speed manual transmission and eye-catching design.

It can accommodate up to seven passengers and features sliding rear doors for easy access.

Meanwhile, the motor show will also see the manufacturer release its new Madza 3.

With 6ps more maximum power, 12 per cent higher torque and a new six-speed gearbox, the new car has an upgraded MZ-CD 1.6 diesel engine.

The Paris Motor Show runs between October 2nd and 17th at Paris Expo, Porte de Versailles.