Paris Motor Show attracts 1.26m visitors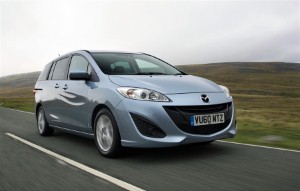 The 2010 Paris Motor Show attracted many visitors this month despite disruptions caused by industrial action.

According to organisers, the show brought 1.26 million visitors to Paris Expo Porte de Versailles before closing its gates on Sunday (October 18th).

The exhibition hosted over 100 world premieres and covered more than 13,000 m sq.

Meanwhile, over 11,000 test drives took place at the event, with particular highlights proving to be the EDF electric vehicle trial track and the BNP Paribas eco-driving circuit.

"The show enjoyed bumper media coverage all over the world, with over 13,000 journalists from 103 countries, over 120 hours of TV and radio reports in France and over five million hits on the show website," the organisers stated.

Mazda showcase its newly upgraded Mazda2, current Mazda3 and second-generation Mazda5 at the exhibition, while the company also hosted an information stand about its eco-friendly SKY technologies, which are set to be rolled out in the near future.