Mazda2 'on par with leading small cars'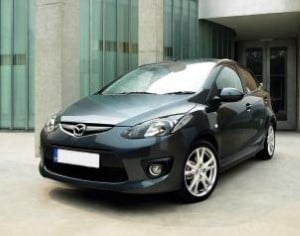 The Mazda2 has received a glowing commendation from BBC Top Gear host Richard Hammond, who said the vehicle is on par with other rivals in the market.

Writing in the Mirror, the petrolhead, who hosts the show alongside Jeremy Clarkson and James May, said the vehicle "ranks up there with the best small cars on the market".

He went on to say that "things have got even better as Mazda have revised the styling and improved its dynamics" and those opting for the new car can look forward to other attributes too.

From just under £10,000, motorists can get a new automatic version boasting "a cleaner, leaner engine coupled with already generous levels of kit", which Hammond stated "should send this gem to the top of the class".

According to its manufacturer, the second generation Mazda2 not only proved that small can be beautiful, cheeky and fun to drive, but also eco friendly and comfortable.