New Ford Focus 'riding high'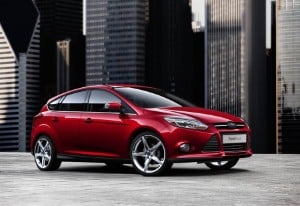 Ford has confirmed that its next-generation Focus performs well in some of the toughest driving conditions.

Ford is confident that its new Focus model will be able to cope with any conditions thrown at it, following successful altitude testing in the Austrian Alps.

The manufacturer took the car to the Grossglockner High Alpine Road, which reaches a height of some 2,504 metres and features a total of 36 tight bends as it winds up the mountainside.

Vehicle integration engineer Bernd Herweling said that the conditions on the mountain road are "extreme", but that being able to cope here will mean that the car can cope with "pretty much anything our customers will ask of it".

Mr Herweling notes that at the higher altitudes, there is less oxygen in the air, so the engine has to work harder. Testing it in such conditions gives Ford engineers the chance to see what it is really capable of.

And heading back down the same road gives the engineers a good chance to really put the brakes under pressure, having to cope with hairpin turn after hairpin turn on a gradient of some 12 per cent.

From the latest tests, the manufacturer appears confident that the car can perform going uphill as well as down.