New Vauxhall Astra Wins What Car? Best Buy Award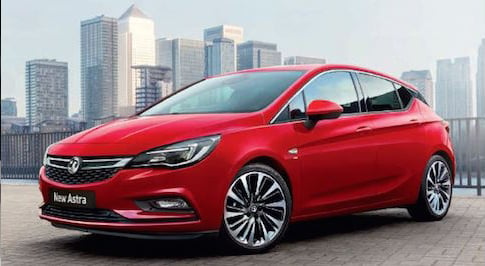 Vauxhall's newly released Astra has been recognised as a leader in the family car sector, winning a "Best Buy Under £16,000" award at the recent What Car? awards.
The Astra 1.0 Turbo ecoflex model, which is manufactured at Vauxhall's production plant at Ellesmere Port in Cheshire, was recognised for its economy and spaciousness in the Family Car category. The award follows on from other recent successes for Vauxhall, which include the Astra being awarded the title of Scottish Car of the Year by the Association of Scottish Motoring Writers.
The new Astra has also picked up awards internationally, with it's Opel badge version picking up Car of the Year, Best Choice, and Family Car plaudits in Germany.
Speaking about the award, Vauxhall's managing director and chairman said "The Brit-built Astra has been very well received and we're looking forward to a full year of sales in 2016. We're delighted the Astra has been recognised by What Car?".