Nissan's European profile on the rise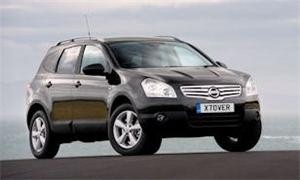 European drivers are becoming increasingly enamoured with Nissan and the line-up of cars it currently offers.

That is the suggestion of new sales figures, which show the Japanese manufacturer has continually outperformed its 2010 sales figures throughout the course of this year.

Indeed, the firm's latest data shows that 57,518 models were sold in Europe last month, taking the year-to-date total to 578,500.

This marks a jump of around 21 per cent on last year and is a testament to the firm's solid line-up, which includes the impressive Qashqai and Juke crossovers.

Guillaume Cartier, Nissan vice-president for sales operations in Europe, said: "In September Nissan broke a 16-year old record and achieved its highest ever market share in Europe. This momentum has carried into October which is more than 8,000 units up on 2010.

"Even more encouraging is the fact this performance is not limited to individual models or markets."

Indeed, the expert added that while its crossovers are driving sales forward, the whole range of current models is in high demand.