Peugeot, Citroen and DS set to receive new product push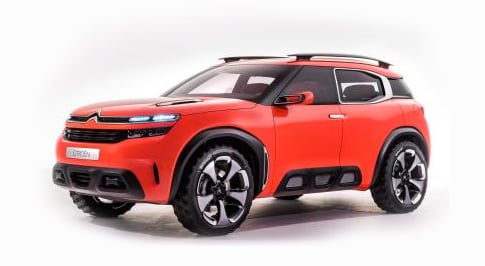 PSA Chairman Carlos Tavares has announced that the group will launch at least 26 new products by 2021, as part of an initiative the company is calling "Push to Pass".
The move is designed to push PSA – which owns the Peugeot, Citroen, and DS brands – in a new direction, with the new products said to encompass hybrids, electric vehicles, and pick-up trucks. Citroen is set to receive to receive the biggest initial rollout of new vehicles, with "at least" 12 new Citroen vehicles planned to be rolled out globally by 2021 and at least 7 of these due by the end of 2018.
As well as the second generation of PSA's electric plug in vehicles, the new vehicles are planned to introduce autonomous technology to the Peugeot, Citroen and DS ranges. PSA has said it expects to introduce a supposed "traffic jam assist" function by 2018, hands free driving capabilities by 2020, and "eyes" off ability by 2021.
As the new products are set to be released globally, the next 6 years look to be busy for PSA, encompassing around 121 new launches after regional differences are accounted for. The initiative also outlines a 10 year plan to return to the US market for Peugeot, Citroen, and DS, something that has been expected but only just confirmed.
Speaking about the plans, Tavares said "We have direction, we have a spine and we know where we're going. We now have a company that is the master of its own destiny."