Peugeot i0n gets top green award in Germany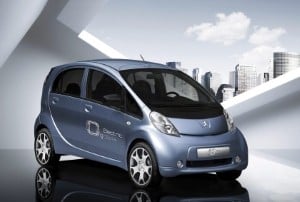 The Peugeot i0n has been chosen over no fewer than twenty low-emission vehicles that were shortlisted for low environmental impact, making it the third award the new car has won in Germany in 2010.

Peugeot claimed the Grunes Lenkrad - or Green Steering Wheel - for its dedication to environmental initiatives. The award is part of the Golden Steering Wheel awards, which been awarded for 34 years by the Axel Springer press organisation.

It means that the popular compact car has featured as the top dog in other ceremonies, including the Oko Globe and eCar Tec awards earlier in 2010.

The Green Steering Wheel was presided over by an international jury of car and environmental experts and has sponsorship from the Federal Environment Minister. The process then chooses the winner from the five finalists.

Earlier this year, the i0n's big sister, the Peugeot 5008, claimed What Car?'s Green Awards MPV for its eco-friendly nature, while also taking the MPV of the year at the 2010 Scottish Car of the Year Awards.