Peugeot RCZ outperforms used price predictions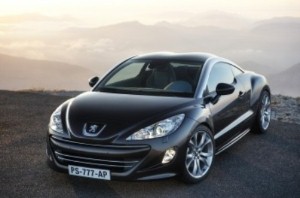 A Peugeot model has outperformed a strong CAP valuation in its inaugural appearance on the used car auction circuit.

The RCZ has exceeded predicted prices to achieve an average of 92 per cent of recommended retail price.

According to the manufacturer, the sale of 15 RCZs at Bruntingthorpe Proving Ground saw over 70 dealers take part.

The popularity of the model comes through a combination of its driveability, style and quality of build, Peugeot reports.

"Despite it being autumn, a challenging time for used car auctions, and the presence of 170 other sought-after vehicles, all the RCZs sold, demonstrating huge confidence in both the car and the Peugeot marque," the company stated.

The Peugeot RCZ models had an average of 8,000 miles on the clock and had an aggregate 103 per cent of CAP Clean.

In other news, Peugeot recently won the Green Steering Wheel award in Germany for its electric i0n model.