Peugeot RCZ Sports Coupe proves popular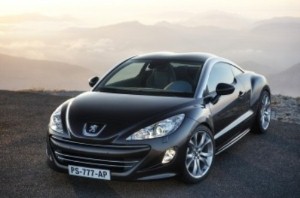 The new Peugeot RCZ Sports Coupe has proved popular among consumers since its launch.

According to the firm, demand for the vehicle in the five weeks since it went on sale has exceeded half of its full 2010 production allocation.

Many customers have been personalising their RCZ order on the company website or using its new iPhone application.

Peugeot has also announced the expansion of the range to include the petrol-powered THP 156 and THP 200, both of which are available in sport and GT trim levels now.

UK managing director Jon Goodman said the Peugeot RCZ is already "a multi-award winner".

"Demand for RCZ has also been unprecedented, so the new models will be a welcome extension to the range," Mr Goodman added.

The company recently ran the It Chooses You competition via social networking website Facebook to promote the launch of the model.

Sales of Peugeot vehicles rose 21.7 per cent in the first half of 2010, the firm recently announced.