Quentin Willson steps up Fair Fuel campaign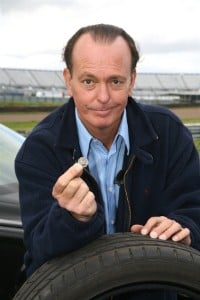 TV personality Quentin Willson is continuing to back the Fair Fuel UK campaign.

The former Fifth Gear presenter is due to lead a delegation from the campaign to the Treasury on Tuesday (February 8th) to hand in a letter opposing a rise in fuel duty to the chancellor.

According to the campaigners, the letter will argue that the government should scrap the rise - an extra 5p on the litre planned for April - and should instead aim to lower and eventually stabilise the cost of fuel in the UK.

The group argues that raising the cost of fuel will hit freight and haulage companies hardest, as well as individual motorists.

Quentin Willson said the proposed rise has become "a major national issue".

"The increasing cost of fuel is strangling the economy, stoking up inflation and really hurting businesses and the public. The government needs to act boldly and rule out the April increase immediately," Mr Willson stated.

Some 37,000 people have so far backed the Fair Fuel UK campaign by signing an online petition hosted by the charity.