Raft of engine upgrades announced for Ford Mondeo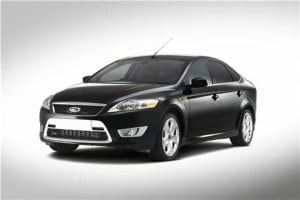 Vehicle maker Ford has announced a series of upgrades to its Mondeo range, including improved engines.

The new Ford Mondeo now benefits from an EcoBoost petrol engine and a new 163ps TDCi diesel option, while the firm's six-speed dual-clutch transmission system PowerShift has also been added to the range.

Jon Gunn-Smith, Ford large cars product manager, said: "These new powertrains are responsive and refined - ideally suited to Mondeo's acclaimed driving enjoyment, yet without sacrificing economy or CO2 performance."

The EcoBoost engine generates a maximum output of 203ps and can accelerate from zero to 62 miles per hour in 7.9 seconds, creating 179 grams of CO2 per kilometre (g/km).

Meanwhile, the improved 2.0-litre Ford Duratorq TDCi engine is now available in three power outputs – 115, 140 and 163ps, with an average CO2 output of 139g/km and 53.2 miles per gallon across the diesel range.

Earlier this year, Ford also announced a number of upgrades to the engines in its Fiesta range.