Service to help new Ford drivers become more eco-friendly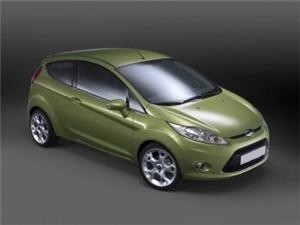 Posted by Louise Clark

Ford is offering motorists a new service to help them reduce their fuel costs.

Motorists with new cars or Fords aged up 12 years old can make use of the firm's Econo Check, which assesses the components in the vehicle that influence fuel use.

The 15-minute inspection also includes the fitting of a small detachable data logger, which is left in the car for seven days to track how the auto is used and create a personalised report.

Drivers will then receive their report via email along with a range of recommendations that could help motorists save up to 25 per cent on their fuel costs, which equates to £470 annually.

Andy Barratt, Ford customer service director, commented: "The Blue Oval brand already includes a range of product choices for customers prioritising the environment, such as ECOnetic diesel models and EcoBoost petrol-engined vehicles."

Motorists looking to find out more about their vehicle's emissions could make use of a new index developed by Clean Green Cars, which highlights the polluting nature of models in most of the main vehicle brand ranges.