Renault announces new Espace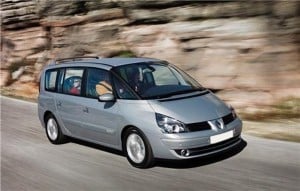 Renault has confirmed that it will release an updated version of its popular Renault Espace range.

Making the announcement at the Geneva Motor Show on Tuesday (March 1st), head of product planning Beatrice Foucher said the new model has already been signed off and could be available to European motorists by 2014.

Ms Foucher noted that the R-Space, currently on show at the exhibition, gives a good indication of how the manufacturer's new generation of MPVs may look, but added that the new Espace will be a full seven-seat vehicle.

"I know in my mind what it should be - it needs to be different without being bizarre," she told industry representatives.

Renault also confirmed this week that it will produce a new Laguna model in 2016, as well as a model in conjunction with Nissan.

Renault recently relaunched its Va Va Voom advertising campaign, backed by Thierry Henry and Dita Von Teese.