Renault readies Kangoo ZE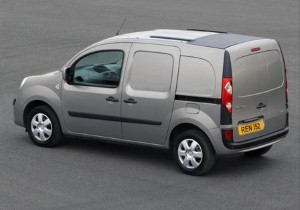 Renault is preparing for the launch of the world's first fully electric light commercial vehicle (LCV) produced by a volume manufacturer.

The Kangoo Van ZE does not go on sale until October but has already received praise from public and private organisations looking to cut costs and slash the environmental impact of their operations.

It offers the same dimensions and equipment of the standard Kangoo range, boasting a large 650kg payload and high levels of comfort.

The Kangoo ZE has a spacious interior and driving is made more pleasurable by the van's near-silent engine, Renault commented.

Darren Payne, director of fleet and commercial vehicle operations at Renault UK, said the new model illustrates his company's commitment to zero-emission vehicles.

"Renault will be the first manufacturer to offer a complete range of electric vehicles and this is a historic moment for us in the UK," Mr Payne stated.

The Kangoo ZE was displayed at the Fleetworld Electric Vehicle Showcase in Birmingham last month, along with the four-door Fluence ZE saloon, due to be released in 2012.