Renault to showcase new LCVs at CV Show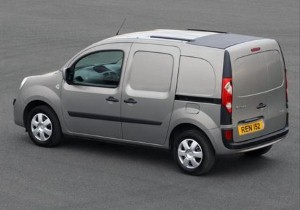 Renault will debut seven new models at the 2011 Commercial Vehicle (CV) Show at the NEC in Birmingham next month.

Heading the company's stall will be the Kangoo Van Zero Emission, a 100 per cent electric van making its first public appearance.

The light commercial vehicle (LCV) will be available in two and five-seat versions when it goes on sale in the latter half of 2011.

Elsewhere, the manufacturer will also showcase updated versions of a number of its popular LCV models, including four new Master models - the Box Van, the Dropside, the Tipper and the 17-seat minibus - and two locally converted products.

Fleet and commercial vehicle operations director Darren Payne said that Renault hopes to increase its share of the UK conversions market to eight per cent this year.

"Our wealth of new models on show underlines that message, and I'm equally pleased to be showing Kangoo Van Zero Emissions, the first affordable factory-built electric van in the UK. We truly believe we have something for everyone," Mr Payne added.

The firm also unveiled the zero-emission Twizy model at the Geneva Motor Show this month.