Renault Reveals The New Megane and Megane E-Tech Plug-In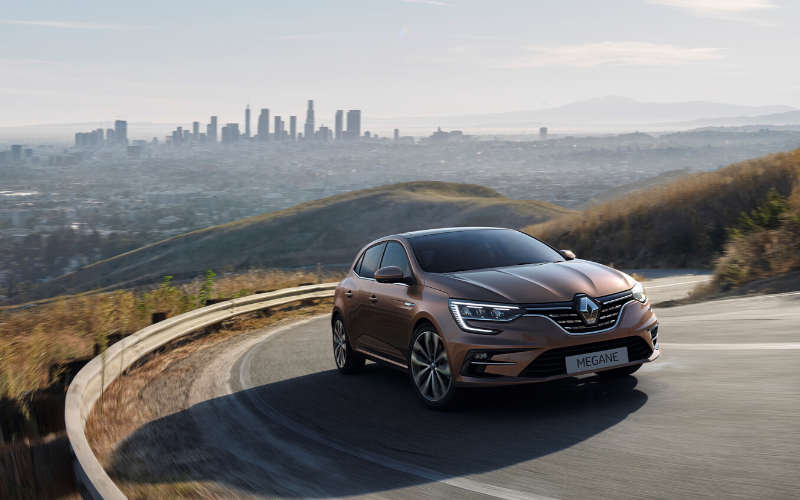 The Renault Megane is an exemplary range which the brand has decided to reinvent to not only keep up with the electric direction the automotive industry is going in but to also enhance the overall driving experience for consumers.
Renault has spent more than 10 years gathering intellect on EVs to generate more efficient and dynamic hybrid and electric vehicles, establishing the brand as a pioneer in the electrification of vehicles.
The new Renault Megane E-Tech Plug-in features a rechargeable hybrid engine, which enables drivers to drive on solely electric power for approximately 40 miles. The new hybrid technology also allows for improved fuel consumption and increased responsiveness, enhancing the performance of the Megane E-Tech.
Marion Humeau, Mid-size Cars Marketing Director at Renault, said: "The New Megane E-TECH Plug-in has a rechargeable hybrid powertrain that incorporates all our technological advances, offering a truly electric experience and driving with complete peace of mind."
However, it isn't just the introduction of a hybridised version of the Megane that is different for the range.
The New Megane has been renewed and modified to create a whole new driving experience for consumers to enjoy.
Technically, the new Megane is a cut above the rest. Benefiting from a range of technological advances, including a 9.3-inch multimedia screen, the new Megane is more functional and efficient than ever. New safety technology, including the Motorway and Traffic Assistant, feature in the new range to give drivers extra peace of mind when they're behind the wheel, as well as new and improved LED headlights to illuminate the road ahead, ensuring a safe and comfortable drive for all passengers.
The beauty of the new Megane is that although there have been significant changes implemented, Renault has made sure to still reinforce the design and dynamic style that has made this model such a success in the past.
Customers won't have long to wait for the new Renault Megane as it is expected to go on sale in the Summer.