Renault Twingo named Best City Car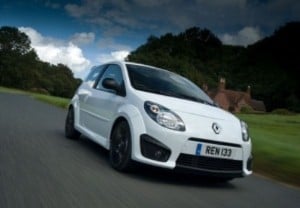 The Renault Twingo has ranked top of the City Car category at the Parker's New Car Awards 2011.

According to the manufacturer, the Twingo Bizu limited edition model was praised by judges due to its affordable running costs, low price tag and enjoyable driving experience.

Its standard trim level beat many of its competitors, offering electric windows, Bluetooth, remote central locking and a sporty front bumper.

Parker's editor Kieren Puffett said the Renault Twingo is "perfectly suited" to urban driving due to its light steering and compact build.

"It has a very efficient 1.2-litre petrol engine that delivers an official average figure of 55mpg, sits in insurance group nine, has frugal servicing costs and thanks to very competitive pricing, has strong residuals," Mr Puffett stated.

Reviewing the Renault Twingo upon its release in the UK, the BBC's Top Gear programme labelled it "a really decent stab at the city car market".