Renault Wins A Trio Of Awards At The Auto Express 2021 New Car Awards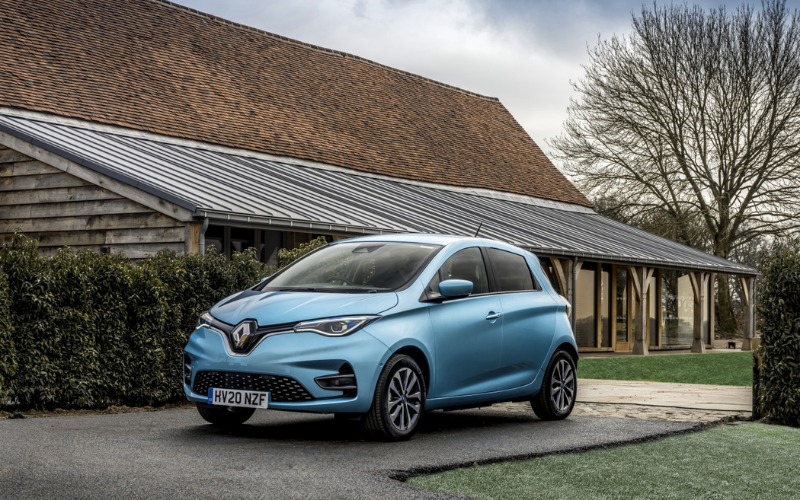 Renault has scooped up three awards at the Auto Express 2021 New Car Awards, as its small car offering made a big impression at the well-known magazine and website's virtual awards ceremony.
The Zoe E-Tech was crowned 'Affordable Electric car of the year', whilst the Clio took the title of 'Supermini of the Year' and the Captur was awarded 'Small SUV of the Year'.
It is the second consecutive year that all three models have won the hard-fought awards.
With fully electric cars becoming more and more popular, the Auto Express judging panel were won over most notably by the Zoe E-Tech's impressive range, which for many drivers means it can serve as their only car.
On awarding Europe's best-selling electric car, Steve Fowler, Editor-in-chief of Auto Express, commented: "There are many reasons why the Zoe has won our Affordable Electric Car of the Year award, but chief among them is its range."
"Updates last year saw the introduction of a 52kWh battery, which gives an impressive claimed range of 239 miles. Rapid 50kW charging is also available, giving 80 per cent capacity in a little over an hour."
Despite being faced with tough competition from some of the most popular cars in the UK, the Clio managed to defend its 'Supermini of the Year' title.
Auto Express seemed specifically impressed with its blend of practicality, levels of comfort and equipment that are usually more accustomed to larger, more expensive vehicles.
Speaking of the magazine's decision to once again name the Clio as its supermini champion, Steve Fowler added: "Renault's Clio retains its top spot in the supermini class this year, beating some really tough contenders."
"One of the Clio's strongest points is its practicality, which can even rival some family hatchbacks, and the interior in general is a high point because it comes with all the tech you need. We really like the Clio's 1.0-litre three-cylinder turbo engine, which has enough power to keep up with traffic, but boasts low running costs. It's also comfortable, refined and remains affordable."
Introduced in 2019, the fifth-generation Clio raised the bar in the small car sector and quickly set new standards for quality, technology and practicality.
The Captur once again took top spot in the small SUV category after it was singled out by Auto Express for its value, versatility and technology, including the availability of electrified hybrid powertrains.
Steve Fowler added: "The Renault Captur grabs a second consecutive win in the Small SUV category in 2021. And like last year this practical, comfortable and great-value car is a winner for many of the same reasons as the Clio it shares its platform with."
"The Captur is a bit larger than the Clio, but it's still an affordable offering that delivers plenty of space, the option of hybrid powertrains, and advanced technology. In fact, the Captur is strong in all the key areas for a small SUV, so it's already lined up for success, while its affordability – especially on finance – seals the win."
Vincent Tourette, Managing Director, Renault Group UK, said: "We are delighted to see our small car offering continue to win their categories in these widely-respected awards, especially as their sectors are now becoming more and more competitive and the vehicles increasingly advanced."
"It's a great illustration of our strength and vast experience in manufacturing compact vehicles that meet the evolving mobility habits of drivers while always providing them with exceptional value and an engaging ownership experience."
Keep an eye out for more Renault updates in our newsroom.
Why not take a look at the extensive range of new Renault Clio and new Renault Captur deals we have available on our website?