All-New Megane E-Tech Electric Crowned Top Gear's Family Hatch Of The Year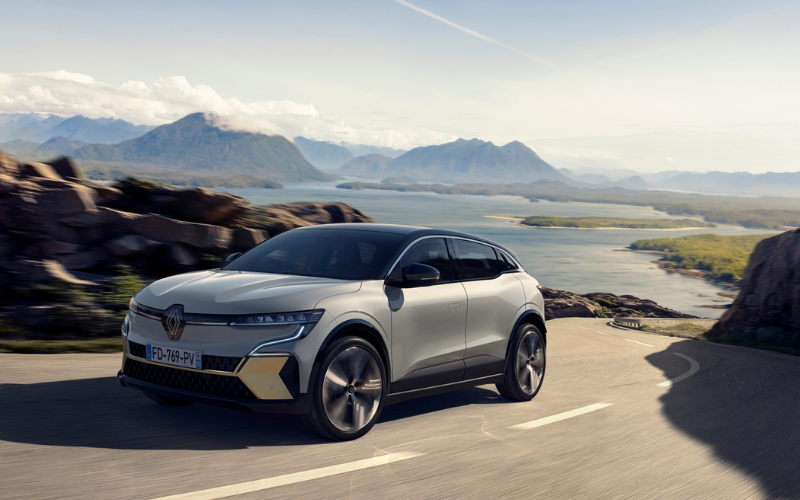 Top Gear has named the all-new Renault Megane E-Tech Electric Their 'Family Hatch of the Year.'
The all-new Renault Megane E-Tech Electric was unveiled at the IAA Munich Motability Show in September 2021, this is the first award it has received ahead of its arrival in the UK in 2022. The model was praised by judges for its engaging driving experience and practical design.
Jack Rix, Editor for Top Gear Magazine, commented, "The All-New Megane E-Tech Electric feels low and lithe to drive. It corners precisely, there's little delay or roll. It's about 100kg lighter than the VW ID.3, and feels agile with it.
"There's a lot to like about its interior layout, trim and space priorities of its cabin too, as well as how it looks from the outside. Many electric cars are satisfying and sensible, the new Megane is desirable too."
The all-new Renault Megane E-Tech Electric provides customers with two battery options: 40kWh for a range of up to 186 miles and 60kWh for a range of up to 292 miles.
Leading the way with its elegant design, the new model features Renault's new logo, with a compact footprint and high-tech lights.
Offering optimal space and comfort, the cabin features Renault's new OpenR screen technology and the model is equipped with no less than 26 Advanced Driver Assistance Systems.
Vincent Tourette, Managing Director, Renault UK, commented: "We're thrilled to accept the accolade of 'Family Hatch of the Year' from Top Gear for our latest electric offering, the All-New Megane E-Tech Electric.
"It's a model that's extremely important to us and represents the electric revolution that Renault started more than a decade ago. This latest award underlines the appeal of the vehicle and we hope that this will continue with the launch of the model in the UK in 2022."
Keep an eye out for more Renault updates in our newsroom.
Shop our current new Renault deals, here: