Zoe Crowned 'Best Used Electric Small Car' At 2021 What Car? Electric Car Awards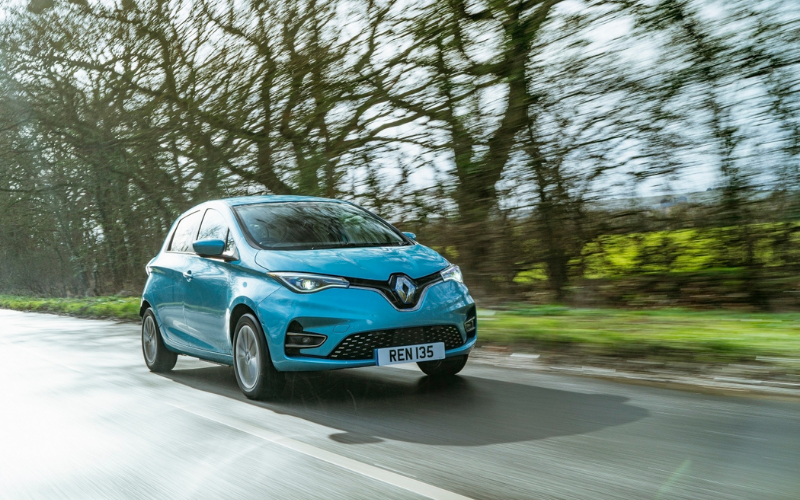 The Renault Zoe E-Tech has been awarded the title of 'Best Used Electric Small Car' at the 2021 What Car? Electric Car Awards.
Industry experts at What Car? have selected the best pure electric and plug-in hybris models across a range of categories for the first time in order to support people looking to make the switch to electric.
The Zoe has previously been titled 'Affordable Car of the Year' at the Auto Express 2021 New Car Awards earlier this month and this additional What Car? award solidifies the Zoe's credentials as a leading new and used small EV on the market.
The Zoe was praised by What Car? for its affordability, electric range and all-round driving experience.
Jim Holder, Editorial Director, What Car? commented: "The Zoe brings zero-emissions motoring within the reach of the masses, due to its affordability. Whether you buy an older or newer Zoe, what you'll get is a small hatchback that's smooth and easy to drive, with a very respectable range, and if you go for our recommended version, the later ZE40 R110, it's nippy as well. Ride comfort is also good, paired with competitive interior space."
"For our money, a used Zoe is much better value than other nearly new small EVs, and with plenty of specifications of the Zoe to choose from, you'll find a decent version of this great all-rounder to suit your budget."
Vincent Tourette, Managing Director, Renault Group UK, added: "The Zoe's winning formula has led the EV market for nearly 10 years now, and the recent awards for Europe's bestselling electric car in 2020 reinforces its success and suitability for new and used EV buyers."
"We are delighted to accept this award, especially as the Zoe's impressive range contributed to its win. Last year, we introduced a 52kWh battery providing an official range of up to 245 miles, which means the Zoe, both new and used, allows drivers to comfortably fulfil their everyday needs, with zero emissions in use."
The multi-award-winning Zoe E-Tech has rapid 50kW charging which charges the battery from zero to 80 per cent in just 70 minutes.
Customers are able to choose from Play, Iconic and GT trim levels, with each offering a well-equipped standard specification.
Keep an eye out in our newsroom for more Renault updates.
Why not take a look at the fantastic range of new Renault Zoe deals we currently have available on our website?