Renaultsport's Kovalainen looking forward to Japanese GP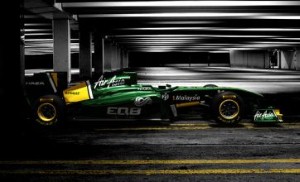 Renaultsport is looking forward to this weekend's Formula One action as Red Bull driver Sebastian Vettel can seal the championship with just one point.

The German has all but sealed a second successive F1 title and would need to fail spectacularly to not lift the crown again.

However, despite being on the edge of glory, it is Team Lotus driver Heikki Kovalainen, who has expressed his excitement about taking to the track in Japan.

The Finn, who also drives a Renaultsport-powered car, has spoken about his past results on the circuit and is confident ahead of the forthcoming race.

"Every driver loves the track as you need to be 100 per cent committed through the lap to attack every one of the corners. This means you have to have confidence in your set-up and a good engine is crucial," he commented.

"It's not easy to get the right maps as we need good top end power to negotiate the faster corners, such as the 130R, where we'll be going at nearly 300kph on the apex and over 320kph by the entrance to the chicane."