Seat celebrates 25th anniversary in UK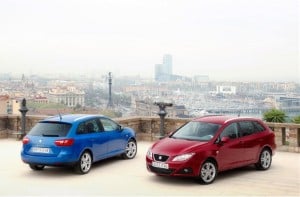 Posted by Craig Salter

Seat is celebrating 25 years of successful operations in the UK.

This month the manufacturer will record the 25th anniversary of the introduction of the original Seat Ibiza at a small number of British dealerships.

Almost 6,000 Seats were purchased in the first full year of operations in the UK, while the popularity of the brand grew with the release of the second-generation Ibiza, the Cordoba and the Alhambra in 1993.

The company is currently recording a growing market share of 1.6 per cent and has sold a total of 500,000 vehicles since 1985.

Its broad model range now includes the popular Seat Ibiza ST, the Seat Leon and the Seat Altea.

Seat UK boss Peter Wyhinny said: "With an exciting range of new models in the pipeline, I truly believe there's never been a better time to be associated with the brand."

In related news, the Spanish manufacturer is offering a series of deals on models such as the Ibiza Good Stuff this month to coincide with the launch of the new '60' registration plate.