SEAT launches new and improved Altea I TECH range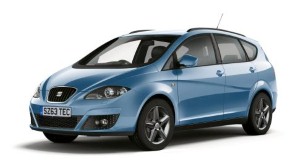 The SEAT Altea and Altea XL will now come with the I TECH specification. It builds on the original ideals of the Copa, but is expected to deliver an even more attractive deal for the customer. New equipment, such as 16-inch titanium alloy wheels, front parking sensors and a colour TFT screen for rear passengers will all be available as part of the trim level, with these coming at the same price as the Copa SE versions.

In addition to providing enhanced styling and improved customer value, the introduction of the I TECH trim is intended to simplify the offering of the Altea range.

The Altea and Altea XL models will now come in just one trim level, but will include a total of three powertrain options.

Customers can drive away with a 1.6 TDI Ecomotive diesel engine with 105 PS, a similar model with DSG automatic transmissions, and a 2.0 TDI diesel with 140 PS.

Steve Mirfin, SEAT product manager, said: "With the Altea I TECH models we're giving the customer great value and a simplified choice. We're also reflecting buyer preference – over the last year, more than nine of ten Altea models sold were specified in SE Copa trim, on which the enhanced I TECH is based."

The Altea XL provides the same styling and dynamics of the original model, but with a longer and taller shape which provides more space.