SEAT Leon E-HYBRID Named Best Small Plug-in Hybrid Car at 2021 Awards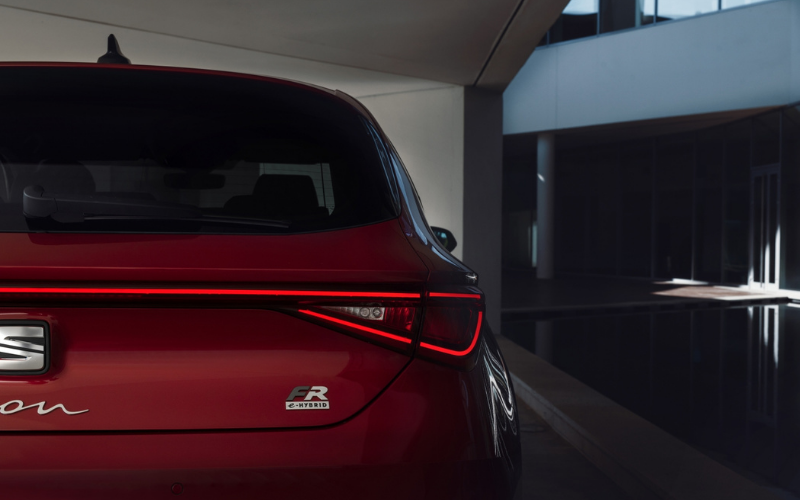 The SEAT Leon e-HYBRID has been named the Best Small Plug-in Hybrid Car at the 2021 DrivingElectric Awards.
The winners of the DrivingElectric Awards are voted by the readers of the site, with 17 categories determining the best-in-class electric vehicles.
The Leon e-HYBRID took the top spot in the Best Small Plug-in Hybrid category and was praised for its innovative technology features and impressive driving experience.
Richard Ingram, Editor at Driving Electric, said: "Competition in the plug-in hybrid market has intensified this year, with many new models joining the fray. The SEAT Leon has long given its rivals a hard time, and that's still the case now it's offered as a PHEV. A 6 per cent company-car tax rating, plus the availability of a practical ST estate, great in-car technology and a satisfying driving experience, combine to make this a real company-car star – and worth considering for private buyers, too."
The Leon e-HYBRID was launched earlier this year and order books are now open. It delivers an all-electric range of up to 40 miles, meaning everyday commutes can be carried out without releasing any emissions, improving air quality and reducing running costs.
Richard Harrison, SEAT UK Managing Director, said: "There are many reasons why the Leon has been our best-seller in recent years, and the latest generation model builds on these qualities, introducing emission-free electric driving for the city, as well as a fun and dynamic drive on the open road."
For more information, enquire online, give us a call, or pop down to your local Bristol Street Motors SEAT dealership today.