SEAT Mii wins best value EV in the What Car? Electric Car Awards 2020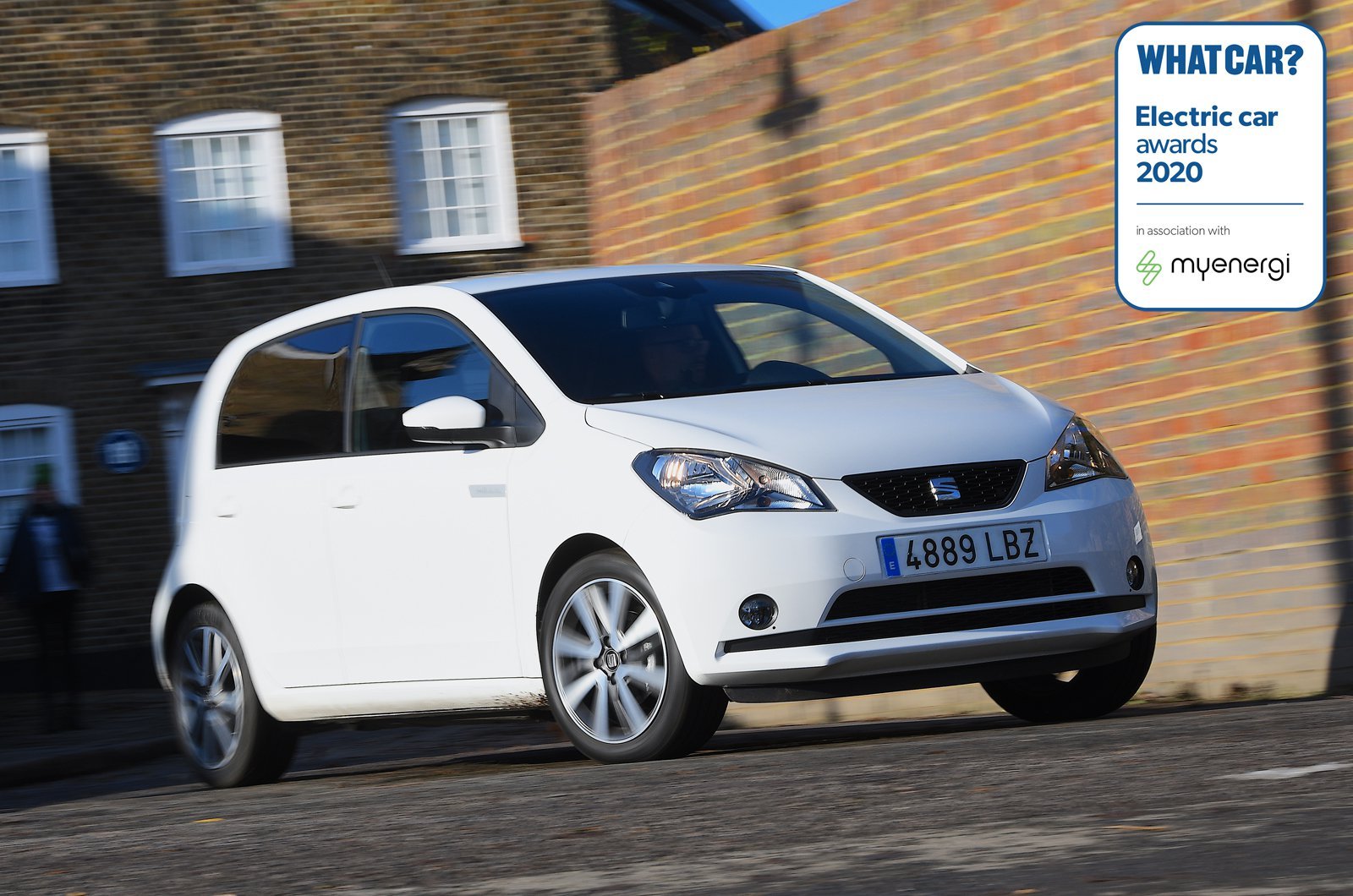 Electric cars are becoming more and more popular – coming in all shapes and sizes and available to suit EVERY budget.
What Car? have named the best models in every class and the SEAT Mii has been awarded the best value electric vehicle.
Here's why the SEAT Mii was a worthy winner
First of all, let's discuss why the SEAT Mii won its title of the Best Value EV. With the starting price of just £22,800, SEAT has made its EV reasonably priced compared to other brands, creating the perfect opportunity for first time buyers to jump straight into the electric revolution!
Small, but Stylish
Being easy to manoeuvre and park, SEAT's all-electric vehicle is a great size for someone who is new to the road. The vehicle's size makes it perfect for tackling busy or narrow streets in the city, but it's also super stylish, too!
Practical Features in the SEAT Mii
Although it's important that your car looks good from the outside, it's also important that it is practical and functional for everyday living.
The SEAT Mii Electric provides ample room in the cabin so everyone can sit back, relax and enjoy the journey. It also delivers an impressive boot capacity of 251 litres, with a hidden compartment at the side for charging cables.
Watch the full video tour below:
The future is electric so why not start as you mean to go on and purchase an EV for your first car. You'll be doing your bit for the environment and won't have to worry about making the switch when the time comes to it! There are various benefits to choosing an electric vehicle such as, free road tax and low running costs, which is ideal when you're just starting your driving journey.
Safety
The SEAT Mii Electric features great technology to not only keep you safe, but to also make your driving experience a lot easier. From Lane Assist and Rear Parking Sensors to Hill Hold Control and Tyre Pressure Monitoring, the SEAT Mii will take care of you.
Want to learn more?
For more information on electric vehicles, visit our EV hub page where you will find everything you need to know about making the switch, along with our current range of electric and hybrid vehicles to browse.