SEAT returns with new five-door Leon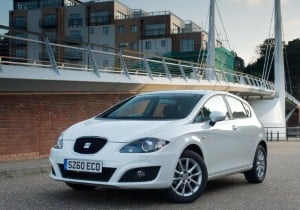 The last SEAT Leon model was dismissed by many motorists who thought it was just a three-door car, not knowing that the door handles were hidden. The manufacturer has learned its lesson and returned with a new model that stands out very clearly as a five-door.

James Buckell, the Leon product manager at SEAT UK, explained that because of this door handle mishap, the vehicle was not on everyone's radar.

"We sold to enthusiasts - people who wanted the coupé look and the five-door practicality - but I hate to think how many sales we missed because other potential buyers dismissed the car as a three-door," he said.

The Leon has always been a popular car in the British market, with sales reaching 13,481 in 2007 - its best year.

However, Mr Buckell expects to surpass this in the near future, with sales of 12,000 in 2013, rising to between 16,000 and 17,000 in 2014 when all three models of the new Leon are available next year.