The 10 Most Expensive Cars Ever Sold at Auction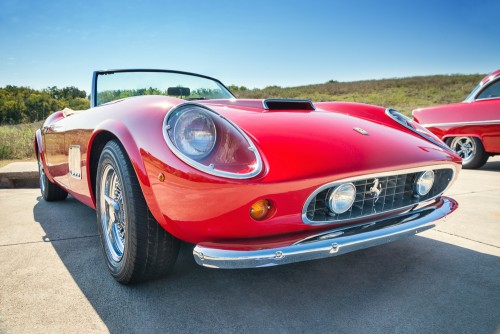 An alternative title for this article could be 'A Nice List of Really Pretty Ferraris'. The ten most expensive cars ever sold at auction are, with two exceptions, Ferrari-produced. The cars on this list are so eye wateringly expensive that it's hard to imagine anyone ever being confident enough to drive them.
Multiple factors can influence the price a car fetches at auction. The rarity and initial production volumes are a factor, obviously, as is the condition. Interestingly, however, the value of a car can be hugely influenced by its history and previous owners, as well as its motoring history. A car that has won Le Mans will fetch many times its original price. Similarly, a car owned by a notable character will hit the higher numbers when under the hammer. In 1973, a Mercedes-Benz 770 F-Cabriolet sold for over £557,000 thanks to claims it was once used to ferry around Adolf Hitler. A week after it sold, it emerged that it these claims were false.
So, adjusted for inflation and in reverse order (it's more fun that way), here are the most expensive cars to have ever sold at auction ever.
1964 Ferrari 250 LM
Price: $17,600,000 / £12,035,669
The 23rd of 32 250 LMs ever made, this particular 'rarri fetched a princely sum at the RM Auctions New York Sale 2015. The car was commissioned by the Fry family, of J.S.Fry and Sons fame, a renowned confectionary company who merged with Cadbury's.
1954 Ferrari 375-Plus Spider Competizione
Price: $18,392,418 / £12,577,560
With a 4.9 litre, V12 engine up front, the 375 Plus Spider Competizione was built solely for use on the track, and finished in second place at the Mille Miglia in 1954. 60 years later, it sold at the Goodwood Festival of Speed for a cool £12.5 million.
1961 Ferrari 250 GT SWB California Spider
Price: $18,500,000 / £12,651,129
This 1961 Ferrari, which sold for over £12.6 million, was found in a barn. Under a heap of newspapers. It turns out the car used to belong to French actor Alain Delon, and famous photographs exist of the car with Jane Fonda perched on the bonnet. Not a bad find.
1931 Bugatti Royale Kellner Coupe
Price: $20,412,361 / £13,958,888
Only six of these exist in the world. Initially designed with the aim of transporting royalty, the Royale actually struggled to find buyers, thanks to its wallet-incinerating price tag and the fact it was unveiled smack in the middle of the Great Depression.
1964 Ferrari 275 GTB/C Speciale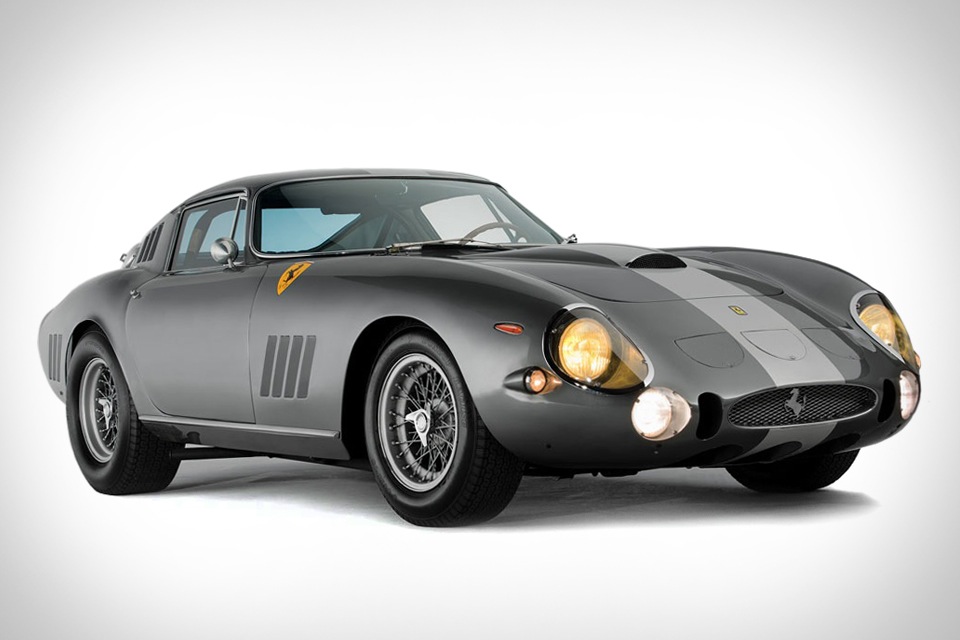 Price: $26,388,867 / £18,045,891
The 275 GTB/C Speciale was the first Ferrari to feature an independent rear suspension and a transaxle gearbox. The bodywork is lightweight aluminium, and the chassis is a Tipo 563. The bodyworks stand-out features include three sizeable vent cuts in the nose, and a further three behind the rear wheels, which give the car its unique look. The previous owner of the car in question was one Colonel E.B. Wilson, celebrated British commander and moustache owner.
1967 Ferrari 275 GTB/4*S NART Spider
Price: $27,936,071 / £18,930,789
In 2013, the NART Spider became the then-second highest selling car ever, going under the hammer for a total of nearly £19 million. The catchy-titled car had only one previous owner. The new buyer, a collector named Eddie Smith, was contacted especially by Ferrari with regard to buying the car.
1956 Ferrari 290 MM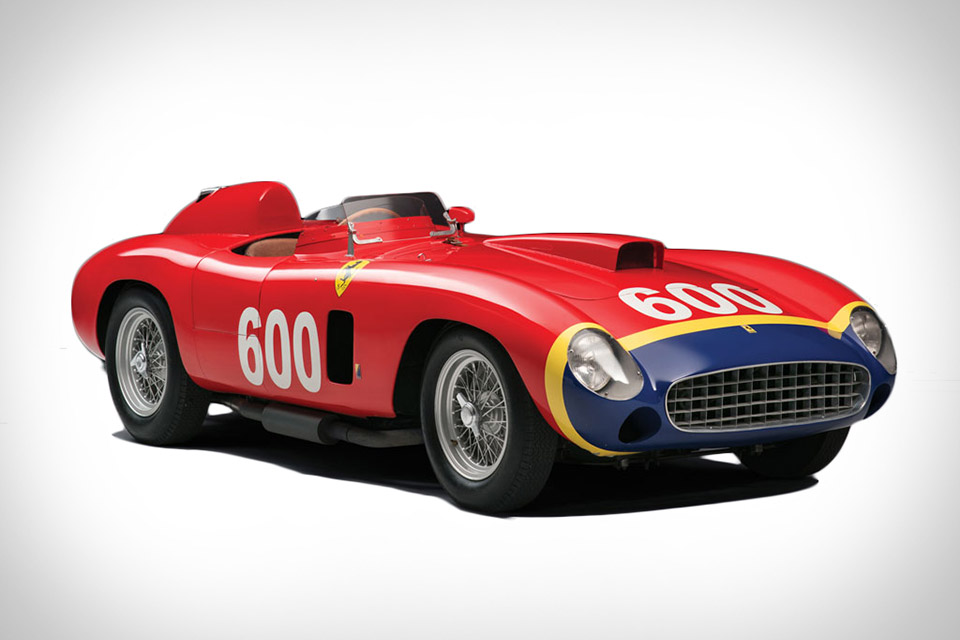 Price: $28,050,000 / £19,007,993
Sold in New York in 2015, this 1956 Ferrari 290 MM has a gleaming racing history. Custom built for Formula One racing legend and five-time champion, Juan Manuel Fangio, the 290 MM was one of four ever to be built. The 3.5 litre, V12-engined 290 MM has never crashed, despite its comparatively lengthy 8 year career.
1954 Mercedes-Benz W196
Price: $30,069,371 / £20,376,413
We're into serious cheddar now. The Mercedes Benz in question is a rare racing car which used to belong to Formula 1 legend Juan Manuel Fangio, in his second name-drop in this list. In this motor, Fangio won his second world title.
1957 Ferrari 335S
Price: $35,711,359 / £24,199,688
The Ferrari 335s is a racing veteran, competing in Le Mans, the Sebring 12 Hours, the Mille Miglia, and more. The press release issued after the auction states the bidding war for the car lasted a whopping eleven minutes.
1962 Ferrari 250 GTO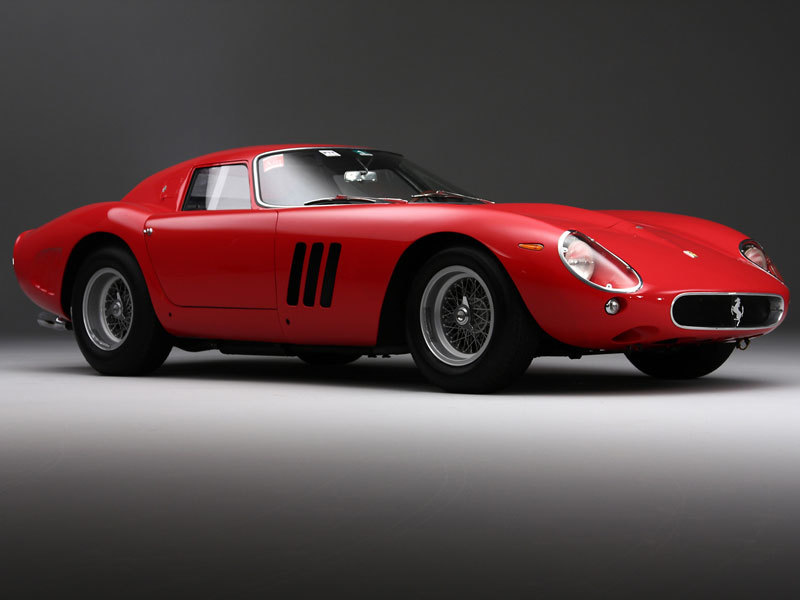 Price: $38,098,927 / £25,885,942
Here we have it, the most expensive car ever sold at auction in history. The car was originally owned by French F1 driver Jo Schlesser, and competed in a range of races, until a crash in 1962 proved fatal for the car's then driver, popular skier Henri Oreiller.
The extensively repaired car was later owned by businessman and engineer Ernesto Prinoth, who had a keen interest in motoring. It seems Ernesto was a fairly impressive fellow, as despite racing being merely a weekend hobby, he competed in F1 for a two year stretch. He also crashed the car, non-fatally, rolling it into a track-side bush, and caving in the roof. The damage to the car was mostly cosmetic, and apparently didn't affect the cars price tag too much as proven by its recent sale price.
Finally, the car was owned by Fabrizio Violati, who was a widely respected member of the racing community and general renegade behind the wheel. He was renowned for pushing the vehicle to its limits, with apparent disregard for depreciation.
Looks like he needn't have worried, though.