The All-New Volvo V60 is Here!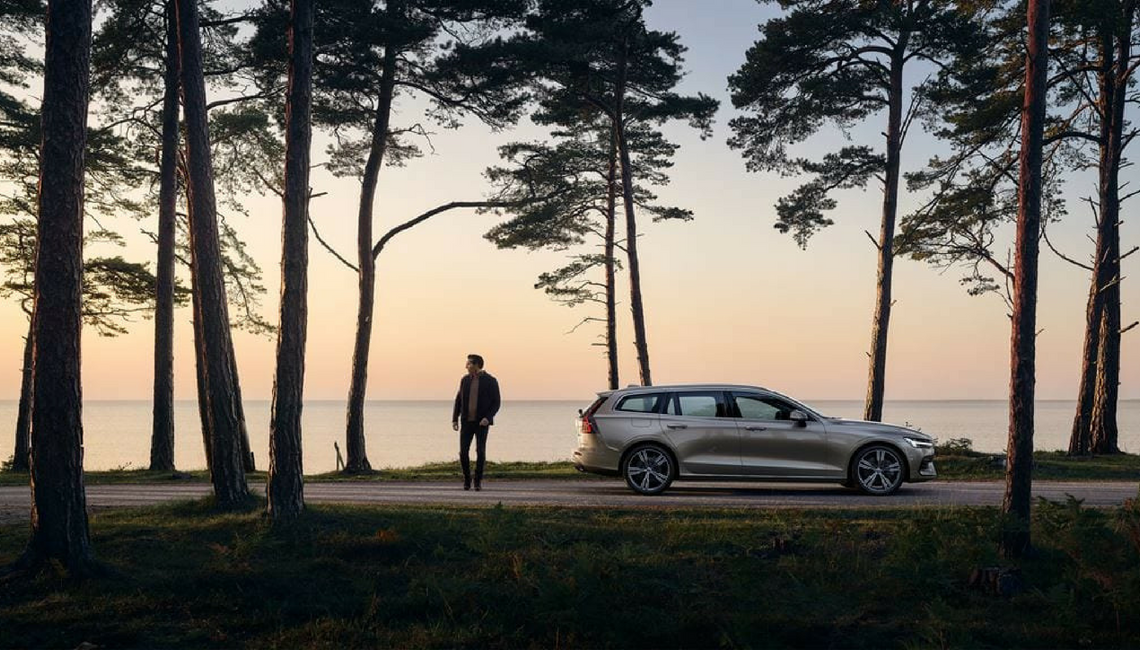 It's fair to say that the summer of 2018 has been unforgettable so far. With record-breaking heat waves and the hype of a pretty good World Cup run from England, it's the kind of summer that will go down in the history books. And it seems things don't end there, as Volvo join the party with the launch of an all-new car! Introducing then, the new Volvo V60.
This is Volvo's vision for the ultimate family estate car, and it looks rather stunning. With powerfully styled curves and unmistakable queues, the future of the family estate is most definitely here – and in all its glory. Dynamic and elegant, it appears that Volvo are moving even further upmarket, offering affordable alternatives in the premium market.
The V60 makes driving indulgent, allowing the driver to truly enjoy every journey. The centre display allows you to operate navigation, settings and entertainment with nothing more than a simple touch – a feature familiar to the new generation of Volvo cars that blends sleek design with ease of use. Reducing distractions with bold, clear graphics and a vertical format makes reading information and maps especially easy. The 9-inch touch screen is so responsive that you can use it wearing gloves, while the surface has a special coating that reduces glare.
Don't settle; enjoy the drive you desire. It's very difficult for manufacturers to inject personality into their cars, but the new V60 has a dynamic driving character that you can fall in love with every time you start the engine. Volvo's innovative 'integral link' set-up provides exceptional control, while advanced lightweight materials reduce weight and ensure sharp responses.
The V60 offers generous fuel efficiency without the compromise. The new V60 T8 Twin Engine has a plug-in hybrid powertrain that delivers strong performance. A combined output of 404hp is available from the combination of a four-cylinder petrol engine driving the front wheels and an electric motor driving the rear wheels. Combined with a Geartronic transmission, the result is strong, smooth acceleration from standstill. If necessary, on-demand all-wheel drive ensures all this power goes straight to the road, leaving us well prepared for the day that our summer comes to an end and have to face not-so-ideal driving conditions!