The Best Motability Vehicles for Wheelchair Storage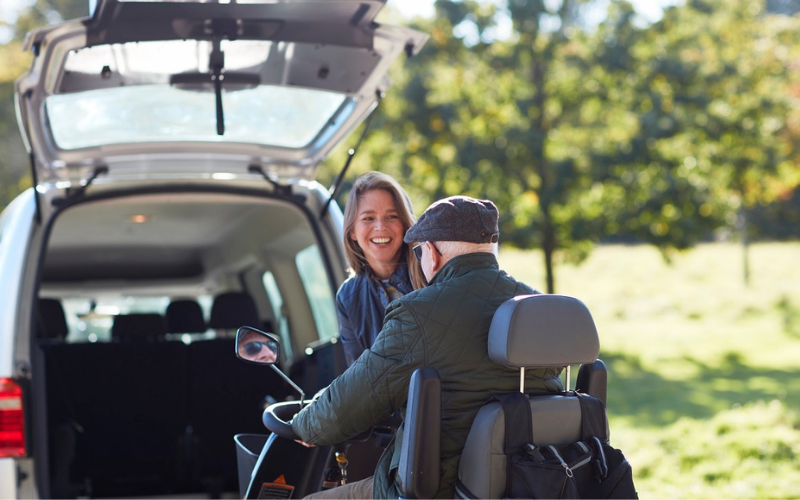 Since the Motability Scheme first began in 1978, over four and a half million cars, scooters and powered wheelchairs have been delivered to help disabled people with their mobility needs.
We understand that people need different things from their vehicle, and many Motability customers require something which can easily transport not only themselves, but also their wheelchair.
At Bristol Street Motors, we have so many makes and models to choose from, which means you really can be picky about what you need from your car. If you are looking for a vehicle with large storage space and the option to stow a wheelchair, then look no further. We've compiled the best options by manufacturer to help you choose what's right for you.
Citroen Grand C4 SpaceTourer
The Citroen Grand C4 SpaceTourer is a great MPV, which can seat up to seven. It's a real family car, featuring a generous interior space, wide comfortable seats and exceptional safety and connectivity technology.
There are five individual folding rear seats, including 3 reclining and sliding seats in the second row and a boot with a capacity of up to 704 litres, which will comfortably fit a folded or unfolded wheelchair. Plus, this space can be increased even further if the middle row of seats are also folded down.
View All Citroen Motability Offers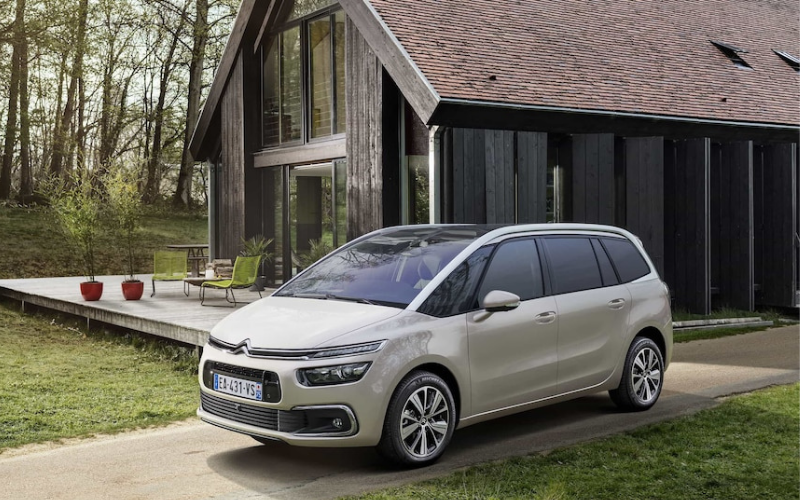 Ford S-MAX
Ford's huge seven seat S-Max offers impressive handling, intelligent safety features, and lots of room, making it well suited for those requiring additional space and storage options. For those who need to transport a wheelchair or other large, bulky items, the second and third row of seats easily fold flat creating plenty of room. Plus, with all seven seats in place there is still an adequate 285 litres of boot space, which will safely hold a folded wheelchair.
View All Ford Motability Offers
Mitsubishi Outlander
The spacious and versatile Outlander is a great Motability option, which has an impressive set up for carrying both passengers and cargo. It has the option of up to seven seats and an expansive boot. Even with the third row of seats upright, there's a large 781 litres of boot space, put these down and you'll be looking at a whopping 1,608 litres of space. More than enough for a wheelchair – folded, or unfolded.
View All Mitsubishi Motability Offers
Renault Captur
Renault's compact crossover is now bigger than ever, meaning it can satisfy customers looking for a car which somehow doesn't feel too large, but offers the benefits of a huge interior space and boot. Careful design considerations as well as the large frame ensure there's plenty space inside for passengers and luggage. Plus, the large 455 litre boot means that a folded wheelchair can easily be transported.
In addition to its practicality features, the Captur is cheap to run due to its efficient engine options.
View All Renault Motability Offers
Toyota C-HR
The Toyota C-HR is a smart coupe style vehicle which provides more space than you'd expect. The top-hinged tailgate gives access to a 377 litre loadspace which is large enough to carry luggage for five people. A folded wheelchair will fit in even with the back row of seats upright, and an unfolded wheelchair will fit in with the back row of seats folded down. Accessibility shouldn't be an issue either, as rear doors open conveniently wide.
View All Toyota Motability Offers
DS 3
If you're looking to stand out from the crowd, the luxury DS3 Crossback is just the car for you. With a striking, modern design and filled with the latest technology, this compact SUV is an icon of high-tech style. A raised driving position provides excellent visibility, the high SUV body gives easy access into and out of the vehicle and memory foam leather seats deliver maximum comfort.
Plus boot space is impressive at 350 litres, meaning a folded wheelchair can easily be stowed in the back.
Hyundai Tucson
The Hyundai Tucson is a reliable mid-sized SUV, packed with technology and smart safety features. As with all Hyundai's you're guaranteed comfort, accessibility and fuel efficiency as standard. A real benefit of this model for Motability customers is the raised ride height which helps access into and out of the vehicle – for both people and equipment.
The fourth generation NX4 model has a particularly spacious boot, offering up to 620 litres of space in standard models, however this does drop slightly to 558 litres in the plug-in hybrid variant. You'll still be able to get a wheelchair stowed in the back of both though.
View all Hyundai Motability Offers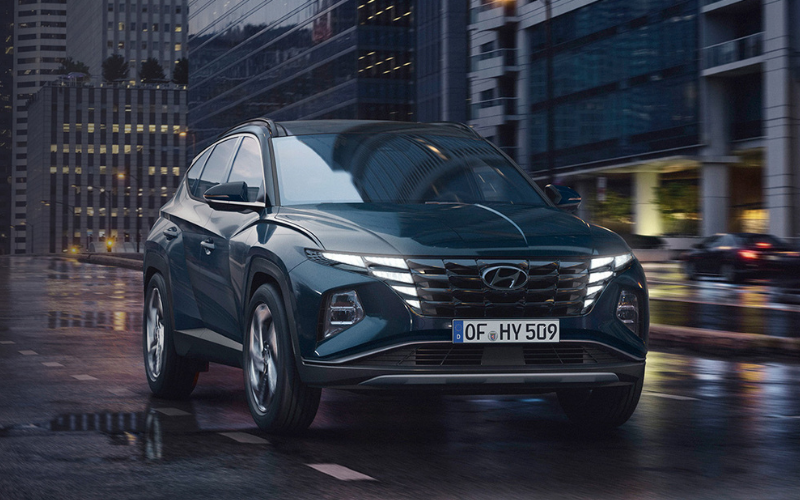 Nissan Juke
An intelligent SUV with a distinctive design, The Next Generation Nissan Juke comes with more space, redefined looks, added equipment and greater fuel efficiency compared to the first gen model. Also, you can now fit almost as much stuff in the boot of the new Juke as you can in a Qashqai. The boot boasts 422 litres of space, an additional 68 litres more than the first generation model. In that, you will easily fit a wheelchair.
View all Nissan Motability Offers
SEAT Ateca
The SEAT Ateca is a reliable, family SUV. Updated in 2021, the latest Ateca has bolder front and rear bumpers, more economical engines, an enhanced interior and additional tech.
The two-wheel drive is more spacious, with a 510 litre boot which expands to 1,604 litres once the rear seats are folded down. It's worth noting if you opt for the four-wheel drive, you will lose 25 litres of space in the boot. The boot floor can be set at two heights, which is a very practical measure, and the actual physical process of moving seats about is very simple and stress-free.
View all SEAT Motability Offers
Vauxhall Grandland X
The Grandland X is a top selling Motability vehicle, and that's not down to chance. The bold and powerful SUV has wide door openings which allow easy access into and out of the vehicle, ergonomic seats (available as extra) ensure maximum comfort on longer journeys and a 514 litre boot will easily accommodate wheelchairs and walking frames.
View all Vauxhall Motability Offers
Dacia Duster
Rugged, resilient and reliable, the Dacia Duster is a great family vehicle. Inside, there's five comfortable seats, a generous boot space and plenty of space in the cabin itself.
The boot capacity is 445 litres, extending to 1,623 litres with the rear seats are folded, which provides ample room for wheelchairs and luggage.
View all Dacia Motability Offers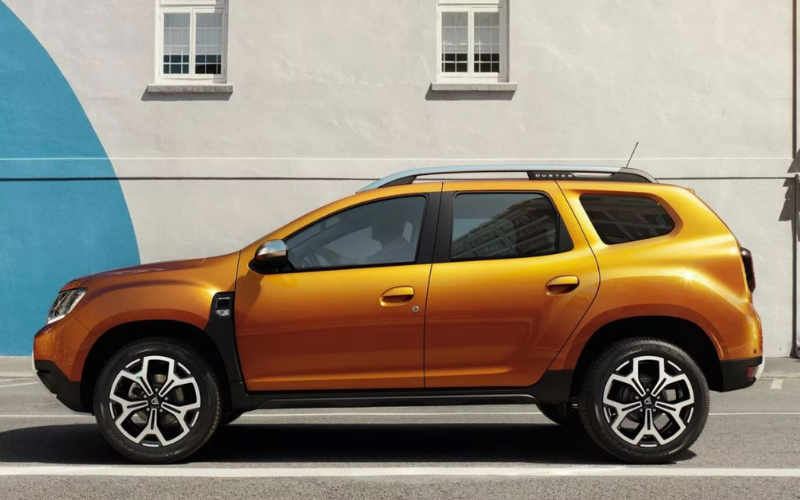 Mazda MX-30
Mazda's first all-electric production vehicle, the MX-30 is a great SUV crossover which boasts distinctive styling, a luxury cabin and innovative tech.
The MX-30's front doors have been designed to have a greater degree of opening than that of other Mazda models, to enable wheelchair users to get behind the wheel in a priority parking place without the need to turn their wheelchair around.
When it comes to space, that's no issue either. The boot is 366 litres in size, or 1,171 litres with the rear seats folded.
View all Mazda Motability Offers
Peugeot 5008
The Peugeot 5008 combines a sharp and sporty exterior design, cutting-edge technology, and saloon levels of comfort. Plus, seven individual, fully adaptable seats mean you can easily carry the whole family.
There's plenty of room in the boot for a wheelchair to be stowed with 780 litres of space, expanding to 1,940 litres once the rear seats are folded.
View all Peugeot Motability Offers
Skoda Superb
The Skoda Superb hatchback delivers unrivalled flexibility, practicality and space within its class. If you're looking for a large family car with a premium feel, this could be the Motability vehicle for you. The Superb features a large boot with capacity of 660 litres, growing to 1,950 litres once the seats are folded - providing enough room for a folded or unfolded wheelchair.
View all Skoda Motability Offers
If storage space is a must for your Motability vehicle, the models referenced in this guide should provide you with room to safely store your wheelchair and other belongings. We always recommend taking a test drive before you make a final decision, to ensure the car will suit your specific lifestyle requirements. Simply speak to a member of our friendly team at your local dealership to arrange this.