The New Mitsubishi L200 has Arrived in the UK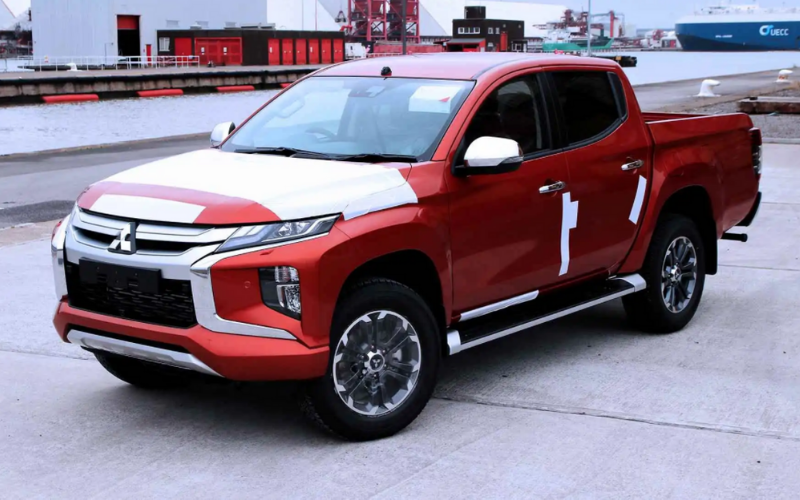 Mitsubishi's best-selling pick-up truck has landed in the UK and we've heard it's better than ever before.
It's the pick-up truck we all need to make everyday living easier. Strong, functional and robust, the L200 is a great workhorse, family car and companion for any adventure, and the L200 Series 6 is expected to be even better.
Let's find out why it's deemed one of the best pick-up trucks in the UK.
Perfect for any lifestyle
The Mitsubishi L200 is the Jack of all Trades in the automotive industry. It's capable of towing all your luggage with ease. Whether it be suitcases for a weekend break, tools for the day's work, or even a speed boat, the L200 is perfect for families and businesses alike and features class-leading load capacity to make the working day easier.
Inside, the interior styling enhances comfort and provides ample room so everyone can sit back and relax. Whether you're off for a family adventure in the countryside or tackling the first job of the day, the L200 can adapt to all terrains and accommodate every lifestyle.
Tackle all terrains
Equipped with impressive 4WD technology, the Mitsubishi L200 Series 6 delivers a first-class, off-road performance, so it can work harder to ensure it can tackle any terrain with ease. The Super Select 4WD-II system controls each individual wheel to maximise control and stability on the toughest of roads.
The great protector
Finally, the L200 is jam-packed with state-of-the-art safety equipment to keep you and your colleagues or family members safe at all times.
From Hill Start Assist, Trailer Stability Assist and Rear Cross Traffic Alert, the Mitsubishi L200 Series 6 will be an extra pair of eyes for you, so you can focus on the road ahead.
For more information on the Mitsubishi L200 Series 6, enquire online, give us a call, or pop down to your local dealership today.