The New Skoda Octavia Offers Hybrid Variants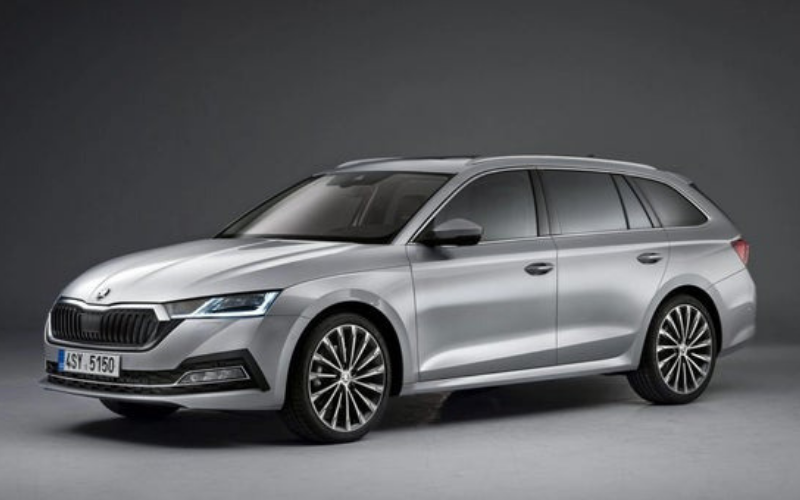 For the first time in the model's history, the new Skoda Octavia will be available as a plug-in hybrid, as well as mild-hybrid options too.
The Octavia is one of Skoda's best-selling models and the fourth generation will be as advanced as ever.
The brand has already showcased its efforts in electrifying its range with the Skoda Superb iV, which is Skoda's first electrified model, due for release in January 2020. Now, the Octavia is to follow in its tracks.
The new Skoda Octavia Plug-in Hybrid will combine a 1.4-litre petrol engine with a 13kWh lithium-ion battery. This will allow drivers to either combine both powertrains or switch between the two, with the electric battery enabling drivers to travel up to 34 miles on electric power alone.
There will also be mild-hybrid options in the Octavia range which will be able to recover energy through regenerative braking and will be able to 'coast' without the engine having to be on.
The modern engines that will feature in the new Octavia will increase efficiency, lower fuel consumption and reduce pollution being released.
Skoda further explains: "The stop/start technology reduces fuel consumption and CO2 emissions even further," however the official CO2 emissions figures of the all-new Skoda Octavia have not been revealed just yet.
Standard petrol and diesel options will also be available in the Octavia, giving customers a good choice to choose from, making sure they are purchasing the right type of vehicle for their lifestyle.
It is not just the electrification of the model that is different. The outside looks relatively similar to its ancestors, but inside, the Octavia has been transformed. Boasting new safety technology, more space and a display screen in the centre, there's so much to look forward to with the new Octavia.
The Chief Executive of Skoda, Bernhard Maier, explains: "For Skoda, the Octavia is of immense importance. That's why we've completely redeveloped this car. The outcome is the best Octavia of all time - it is even more spacious, practical and even safer than ever before. By unveiling its latest generation just in time for its 60th anniversary, we have taken a major step forward."
The new Skoda Octavia is expected to be released in the UK next year.