The UKs Favourite Driving Songs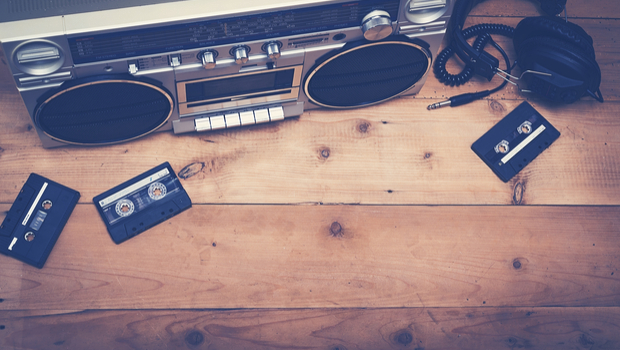 From the radios that set the scenes of our morning commutes to the soothing songs we play at night, music has never strayed too far from the steering wheel. When it comes to music everyone has their favourites, and there are patterns to the songs we enjoy while driving; generally up tempo classic rock and pop, often with lyrics about the road.
To see if we could pin down a soundtrack to the UK's roads, we took a look at polls, "Top Driving Song" CD's and turned on the radio to see which songs cropped up the most. Join us to take a look at ten of the most iconic songs that continue to reverberate in our vehicles.
Stronger Kanye West
You either love him or hate him, but Kanye's pleas of "I cant wait much longer" are obviously striking a chord with UK drivers at rush hour, with the strong beat and catchy hooks keeping the brain ticking through the boredom. The Daft Punk tune that Kanye samples, "Harder Better Faster Stronger", didnt appear in our search, but is an equally good song, more suited for slightly lower tempo journeys.
The Passenger Iggy Pop
Coming in at number 9 is Iggy Pops 1977 hit The Passenger, one of those all-purpose songs that seems to fit any and every journey. It's perfect early morning motivation to crack on with your day, while also a great companion for any late night cross-country haul.
Dashboard Modest Mouse
In their 2007 single "Dashboard", Modest Mouse made one of the best songs about the experience of driving: with their refrain of "the dashboard melted but we still have the radio", they symbolise how the music and rhythm of a car is often as important as the car itself.
Hotel California The Eagles
Forty years may have passed, but were all still driving to Hotel California. Be sure to check out Frank Oceans American Wedding, which uses the same music, but completely rewrites the lyrics.
On The Road Again Willie Nelson
"On the Road Again" is Willie Nelson's famous love song to the open road and should be high on the playlist of any road trip. The song was given a new lease of life by Donkey in the original Shrek movie, perhaps explaining the reason it turns up on so many recent driving albums, although whether or not Donkey was able to replicate Nelson's musicality is a different question.
Dont Stop Believin' – Journey
Journey's reverb-rich ballad of the small-town girl and the city boy from South Detroit continues to keep us believing today. Reimagined afar from its power- pop roots in its performance on the American TV show Glee, "Dont Stop Believin'" also enjoyed airtime in a slightly different television context, playing alongside the final scenes of HBOs The Sopranos.
Horse with No Name – America
Though the desert "plants and birds and rocks and things" of America's "Horse with No Name" are quite the far-cry from the terrain we're accustomed to driving through in the UK, the song's love for the open road makes it a humble travelling companion in every part of the world that inspires our awe.
Highway to Hell AC/DC
For kicking off a long journey with some customary fire and brimstone, few do it better than AC/DC on "Highway to Hell", something UK drivers seem to be unanimous on.
Shut Up and Drive Rihanna
Rihanna's right: sometimes, we do just need to shut up and drive.
Born to Run Bruce Springsteen
No list of favourites from the driver's seat would be complete with Springsteen's "Born to Run". To be honest, were unsure that any list of favourite songs would be, in general. One of the most hard-hitting, inspirational and resonating lyricists of recent times, Springsteen's pursuit of his American dream inspires us all to carry on through thick and thin, traffic jam and detour and keep running for our own.