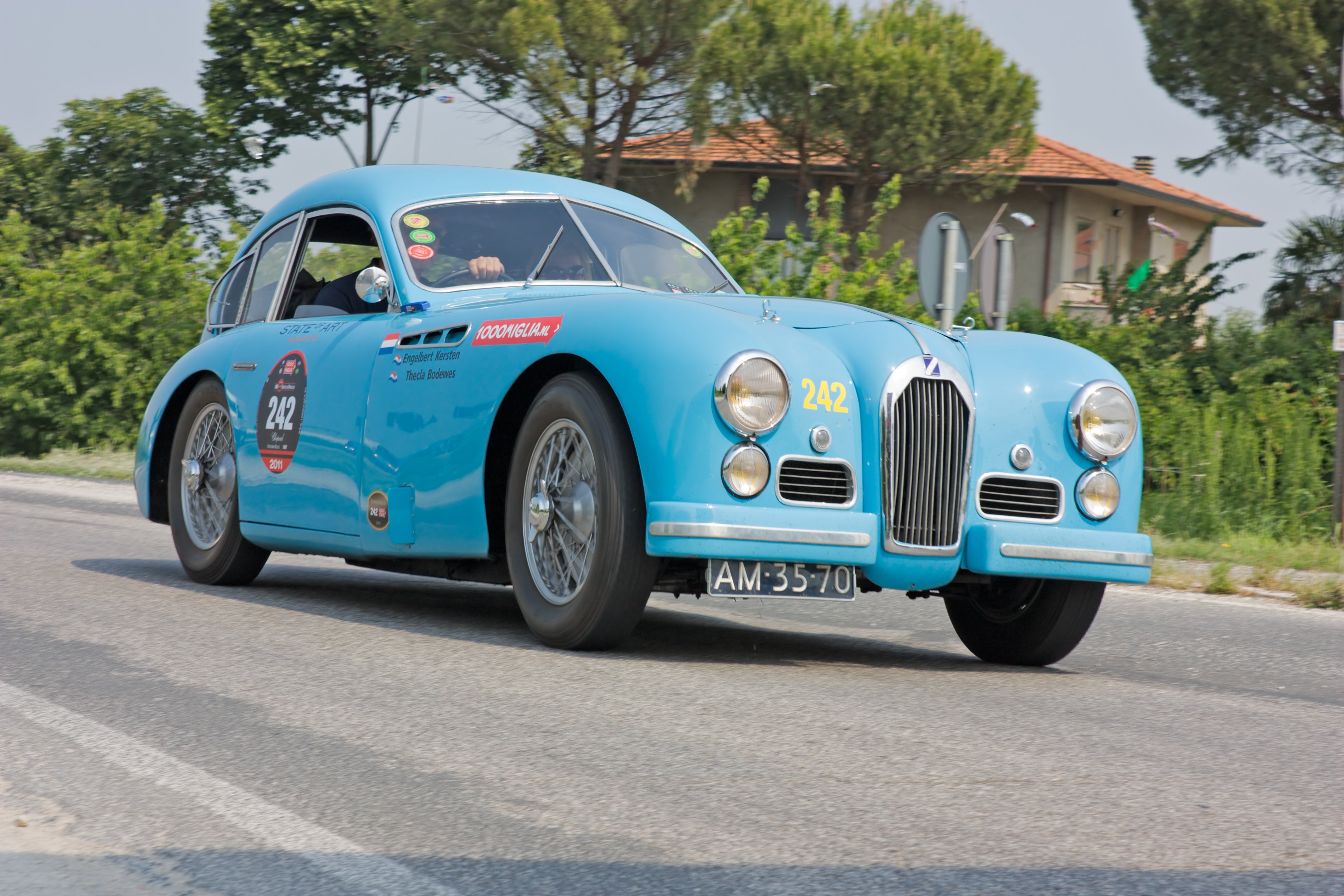 Regardless of whether you are a fan of Britains most high-profile secret agent or not, the latest James Bond film looks like it will be a massive success at the cinema.
However, its not the gadgets, fight scenes, or even the plot that were too bothered about. What were looking forward to the most is the guarantee of high-octane driving scenes, featuring the kind of super-cars we can only dream about owning. This is especially true with the Aston Martin DB10, which makes its screen debut in Spectre and was announced last December as the first cast member in the film.
With only 10 models being made, and Aston Martin firm on the fact that no more will be created, the DB10 is surely set to become one of the worlds rarest cars. With this in mind, we've decided to take a look at 10 more cars that youll be lucky to even get a glimpse of, let alone think about buying.
Bugatti Royale Kellner Coupe
This beast of a luxury car, which is roughly 20 per cent longer and 25 per cent heavier than a modern-day Rolls-Royce Phantom, was in production from 1927 to 1933. However, only six were ever made and to this day it remains one of the rarest and most expensive cars in the world. In 1987, one example fetched $9.7 million at the Albert Hall in an auction conducted by Christie's.
Ferrari 250GT Spyder
Once driven by Hollywood actor James Coburn, the Ferrari 250GT Spyder remains an incredibly uncommon car, with just 36 ever rolling off the production line. The Spyder is frequently voted as one of the best looking cars of all time, and in 2008 it became one of the most expensive cars of all time too, going under the hammer for $10.9 million.
Phantom Corsair
(Source: Wikipedia Commons)
Some have dismissed the Phantom Corsair as a failure for never entering mass production, but with its unique styling and futuristic features, this six-passenger 2-door coupé should be celebrated rather than criticised. The one and only model of the Phantom Corsair was built in 1938 for a figure of $24,000, with an expected sale price of $12,500. Thats around $405,012 and $210,944 in todays money, although we expect that if the Corsair were released from its display in the National Automobile Museum in Nevada, itd go for far more.
Oldsmobile F-88
Despite the fact many consider this to be the car that changed the style of future vehicles for the new era, only four were ever made. The 1954 Oldsmobile F-88 was a dream car based on the Chevrolet Corvette and a surviving model recently went for $3.5 million at auction.
Jaguar XKSS
Faced with the prospect of losing money from a number of partially complete D-Type racing cars, in 1957 Jaguar decided to make some road-going versions to tap into the lucrative American market for high-performance European vehicles. However, after a fire at Jaguars Coventry production plant destroyed nine of the 25 completed cars, production ceased. In 2014, the XKSS formed one of the highlights of the James Hull collection, a collection of classic cars that sold for over £100,000,000 collectively.
Porsche 916
(Source: Wikipedia Commons)
The Porsche 916 was planned to follow on from the success of the 914, with a release date set for 1972. 43 years later, were still waiting for the 916 to be released; after 11 prototypes were created, production was halted for unknown reasons. Whilst most models are housed in museums dotted around the world, one of the 11 is out there in the wild.
Talbot Lago Grand Sport T26
With its long sweeping lines and an engine that produced 195bhp, the 12 Talbot Lago Grand Sport T26 entered production for two reasons – luxury and speed. The T26 was capable of reaching a max speed of 124mph, which may as well have been light speed for a road vehicle in 1948. However, despite being one of the most powerful vehicles available on the market at the time, only 12 were ever made and sold; perhaps proof that it really is quality, not quantity, that matters.
Ferrari F50 GT
Based on the Ferrari F50, this snarling angular lined sports car was put into production for the sole reason of competing in the BPR Global GT Series. However, intentions to race against GT1 competitors from McLaren and Porsche were scuppered, when the series folded before it even began. Afterwards, Ferrari had no reason to make any more of the F50 GT, and decided to sell the three F50 GT's it had produced to members of the public.
Packard Panther
In 1954, the Panther was produced with the sole intention of showcasing radical ideas in vehicle design and manufacturing to Packards potential customers. However, these ideas were perhaps too radical, as only 4 Panthers were ever made, and Packard folded in 1958.
But consumers didn't exactly share the same opinion, as only four Panthers were ever made in 1954 and Packard folded completely just four years later. Only two remain, one of which sold for $825,000 in 2013.
Aston Martin Bulldog
(Source: Wikipedia Commons)
What better way to finish off our list than with an Aston Martin. This one-off test bed vehicle managed to achieve a verified top speed of 191 mph in 1979, but Its vision of the future styling and equipment, which included digital instrumentation and a rear view camera, was clearly too advanced for some. The Bulldog was placed on the market in 1980, selling for £130,000, but is worth thousands (if not millions) more today.