Tyre Safety Month gets underway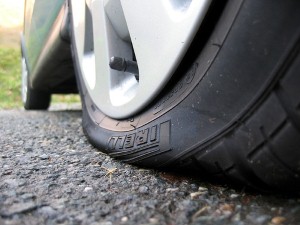 Tyre Safety Month has been launched today (October 1st) and a number of industry organisations are making efforts to drive home the importance of having safe tyres.

As the colder, darker and wetter months of winter approach, drivers may feel safer knowing their car has tyres which are as safe as they can be.

Driving on tyres with not enough tread is illegal and can mean that tyres - a car's only point of contact with the road - do not perform as they should.

Bristol Street Motors highlights that drivers can insert a 20p coin into the grooves of a tyre to check if they have enough tread. If the outer band shows, tyres may be becoming dangerous.

Aside from tread depth, other factors can affect the performance of a tyre, including air pressure and rubber condition.

Motor Codes - the Motor Industry Code of Practice for Service and Repair - is encouraging its members, which include Bristol Street Motors, to offer free tyre checks during the month of October.

Director of the organisation Chris Mason said: "Tyre safety checks, free advice and the reassurance of government-backing is sure to be popular with motorists."