TyreSafe warns LCV operators of worn tyres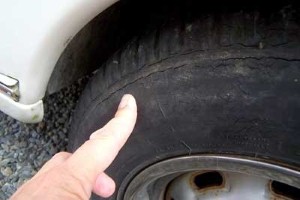 An increasing number of people who own vans and other light commercial vehicles (LCV) are not taking sufficient care of their tyres, it has been stated.

Vehicle and Operator Services Agency figures show that the condition of tyres was the most likely defect of LCVs in the UK in 2009-10, while the incidence rate rose from 20 per cent to 26 per cent in two years.

TyreSafe emphasised the importance of regularly checking tyres, especially when commercial vehicles are more likely to be driving over debris or scuffing their tyres on kerbs.

Stuart Jackson, TyreSafe chairman, said the trend is "extremely worrying".

"I would urge all businesses, large or small, that operate vans and other light commercial vehicles to ensure they have robust procedures in place to regularly check the condition of their fleet's tyres," Mr Jackson added.

Incorrectly inflated or defect tyres can reduce the efficiency of a vehicle.

Meanwhile, Peugeot reported this week that models available in its 207, Bipper and Partner van ranges already meet European parliament targets set for 2014, 2016 and 2017.