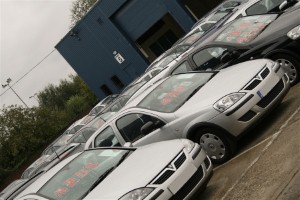 Average used car prices rose last month, new figures from British Car Auctions (BCA) indicate.

The company notes that the average price of a used vehicle rose from £5,905 in August to £5,938 in September, an increase of half a per cent.

Demand in the fleet and lease sector rose significantly, recording increases in part-exchange and nearly-new values over the month.

According to BCA, the statistics could indicate that the used car market is settling down to a more normal seasonal pattern.

BCA UK operations director Simon Henstock said used cars are currently presenting dealers with "profitable retail opportunities".

"Demand remains high for cars in good, ready-to-retail condition and values for the best examples can outstrip guide expectations by hundreds or even thousands of pounds," Mr Henstock said.

In other news, Vauxhall performed well last month, with three of its models ranking in the top five most popular.

Its Astra, Corsa and Insignia ranges proved particularly popular, helping the firm establish a retail market share of 17.7 per cent.