Vauxhall Ampera to appear at Prince's eco event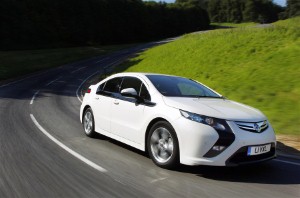 The Vauxhall Ampera is set to appear at an eco driving event arranged by the Prince of Wales.

The groundbreaking extended-range electric vehicle (E-REV) will play a central role at A Garden Party To Make A Difference, part of the Prince's Start campaign to promote sustainable living.

With a 350-mile range, family-friendly design and constant electric drive, the Vauxhall Ampera is set to be launched across the UK soon.

Also in attendance will be GM's Hydrogen 4 fuel cell vehicle, which has zero tailpipe emissions and a 200-mile range.

The event will be hosted by champion racing driver Roger Saul and TV presenter Kevin McCloud.

The Prince of Wales stated: "This festival is just one way in which Start can help to demonstrate how we can all make a difference, however big or small the steps we take."

A Garden Party To Make A Difference began yesterday (September 8th) and is due to run until September 19th.

The Citroen Survolt, an all-electric racing car with a top speed of 162mph, is also set to appear at the sustainable living event.