Vauxhall backs Van Best Practice programme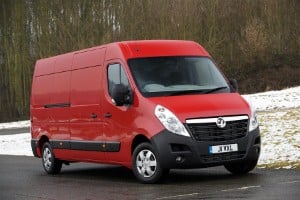 Vauxhall has backed the department of transport's Van Best Practice programme.

The scheme encourages van drivers to save money by boosting the environmental, operational and safety performance of their vehicle.

It offers free advice to all businesses about how they can adapt their driving methods to slash emissions and boost fuel economy.

Vauxhall Commercial Vehicles is backing the initiative through its commercial customer magazine The Wheels of Business and also plans to promote it through its website.

Steve Bryant, brand manager at Vauxhall Commercial Vehicles, said: "We have always been keen to help businesses reduce costs and their impact on the environment. The numerous benefits of Van Best Practice to Vauxhall customers are clear to see."

The Van Best Practice website hosts a number of free guides on how to cut operational costs, as well as advice about driving style and a list of organisations who have successfully saved money.

Vauxhall celebrated its highest commercial vehicle retail market share of 17.77 per cent last month, according to the Society of Motor Manufacturers and Traders.