Vauxhall begins historic ad campaign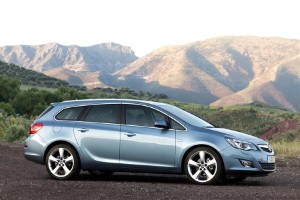 Vauxhall has launched an advertising campaign to coincide with its new warranty promises.

Released following plans to extend a lifetime warranty on all new cars, the advertising drive begins on primetime TV today (August 16th) and is narrated by Bill Nighy.

The campaign is backed by the tagline "A warranty could now last a lifetime" and features archive footage of old Vauxhall adverts that have run since the manufacturer's beginnings in 1903.

Customers looking for a new car could take an interest in the campaign due to the historic popularity of the company's Astra and Corsa models.

Vauxhall marketing director Peter Hope said: "This ad campaign is the first to focus purely on the Vauxhall brand, rather than a specific car line.

"We aim to make a step change in our customer satisfaction experience and we're well underway to achieving that goal."

In related news, the Daily Mail recently reported that the manufacturer has confirmed its Vauxhall Ampera battery-powered model will be built in Britain.