Vauxhall Corsa ecoFLEX 'eligible for London green discount'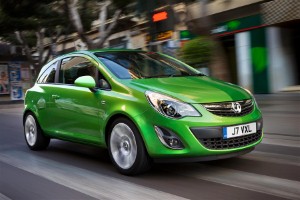 Vauxhall has confirmed that one of its model ranges is now exempt from the London congestion charge.

The Greener Vehicle Discount (GVD) replaced the Alternative Fuel Discount when it came into force yesterday (January 4th) and applies to vehicles that emit 100 g/km of CO2 or less and meet the latest Euro 5 standards for air quality.

According to the manufacturer, eight of its Vauxhall Corsa ecoFLEX cars qualify for the exemption, meaning they could save drivers money each year.

Duncan Aldred, Vauxhall managing director, stated: "Not only do our Corsa ecoFLEX models ease the pain of ever increasing fuel costs, but some models are now set to save London commuters even more expense."

Mr Aldred added that the Vauxhall Ampera E-REV, set to go on sale next year, will also be eligible for the GVD, after London mayor Boris Johnson extended the scheme to electric cars.

In related news, Bristol Street Motors is now offering up to 49 per cent discount on selected Vauxhall models until the end of January in order to help motorists beat the VAT rise.