Vauxhall Movano completes MPG Marathon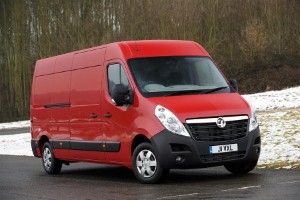 The all-new Vauxhall Movano has been put to the test in the Fleet World MPG Marathon this week.

Driven by van courier Wayne Buswell, the model was able to achieve an impressive 40 per cent improvement on its published fuel consumption.

The Movano has a combined fuel consumption figure of 34.9 mpg, but the driver was able to achieve 48.81 mpg on his journey from Stratford-upon-Avon through Herefordshire, Oxfordshire and Buckinghamshire.

Mr Buswell drove a Vauxhall Movano 2.3 CDTi L3 H2 on the two-day, 380-mile route.

On finishing his first MPG Marathon, the courier told Vauxhall: "In shunning the white van man stereotype, I have showed that by driving with skill and anticipation it's possible to get a great deal more from a gallon of fuel."

The second-generation Movano was introduced earlier this year, combining new technologies with reliability and economy.

Meanwhile, the Vauxhall Ampera appeared at A Garden Party To Make A Difference last week, an environmentally-friendly event organised by the Prince of Wales which aims to promote sustainable living in the UK.