Vauxhall releases new Astra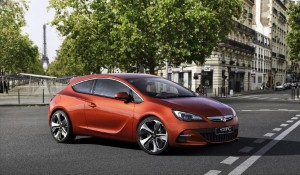 A new model has been introduced to the Vauxhall Astra range.

Beating off competition from Ford and VW with superior standard equipment and trim, the car boasts satnav, DAB, air conditioning and Bluetooth, as well as airbags, cruise control and steering wheel-mounted audio controls.

The new ES Tech trim level is available with a choice of a 140PS 1.4-litre turbo or 125PS 1.7 CDTi engine, the latter of which fits into the manufacturer's ecoFLEX range, with emissions of less than 120g/km.

Vauxhall managing director Duncan Aldred stated: "The new ES Tech models now raise the bar for value and equipment levels in the class and should make buyers think twice before putting their hard-earned cash down on a Ford or VW."

He added that competition within the Astra's compact class is "fierce".

Vauxhall recently extended its ecoFLEX environmental credentials across its light commercial vehicles range, encompassing the Movano, the Vivaro and the new Corsavan.