Vauxhall sets the scene in War Horse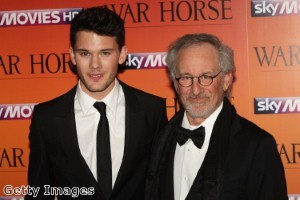 Vauxhall will soon be providing filmgoers with a nostalgic trip down memory lane, with two of its past models being used in a forthcoming movie.

Steven Spielberg's latest blockbuster, a big screen adaptation of stage play War Horse, will soon hit screens and the 1911 Vauxhall C-Type 'Prince Henry and the 1918 Vauxhall D Type Armey Staff car will both feature.

The Prince Henry appears to have been given top billing and stars in the trailer for the film racing across Dartmoor.

Vauxhall had to provide specialist drivers on set given the difficult nature of the cars' controls.

Denis Chick, Vauxhall Motors' director of communications, said: "Steven Spielberg loved the C-Type Prince Henry but due to its non-conventional controls, an expert was on hand to drive on set to master the centre-mounted throttle and outside gear changes.

"Mechanics were also around 24-7 to ensure the car was always operational so that valuable filming time was not lost. It's great that these two cars from Vauxhall's own museum, representing the company's rich automotive heritage, are starring alongside such notable actors."