Vauxhall unveils GTC Paris Concept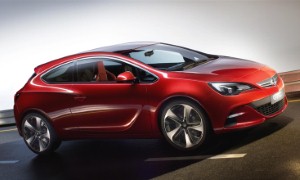 Posted by Craig Salter

Vauxhall has released the first official photos of the new GTC Paris Concept model, which is set to debut at the Paris Motor Show on September 30th.

According to the manufacturer, the new car could be the successor of the popular Vauxhall Astra Sport Hatch and has a bold, iconic appearance.

Measuring 4.46m, the vehicle can accommodate five people, while its slim headlamps and LED running lights emphasise its curved design.

Motoring enthusiasts could be excited to note that the GTC Paris Concept will boast 21-inch wheels and a four-cylinder, two-litre turbocharged engine with direct petrol injection and Start/Stop technology.

According to Vauxhall, it "has hinted that a production version will not stray far from the rakish lines of the concept and if the GTC moniker were to be adopted, it would be the first time that a Vauxhall has been so named".

More details of the concept car will be revealed at the Paris Motor Show, which runs in proper between October 2nd and 17th.