Vauxhall Wins Editor's Choice Award at BusinessCar Awards 2020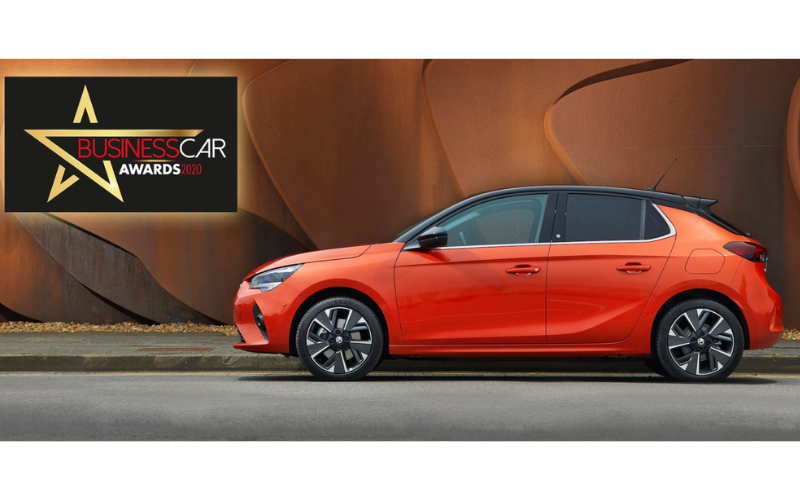 Vauxhall won the Editor's Choice Award at this year's BusinessCar Awards.
The BusinessCar Awards honour fleets, manufacturers and suppliers within the sector who provide first-class customer service and the best products on the market.
Editor of BusinessCar, Simon Harris, praised Vauxhall for its exceptional customer service, cost-efficient vehicles and for its outstanding knowledge and expertise it provides for fleet customers.
Simon Harris explained: "Vauxhall is always thinking of its fleet customers, and understands them in ways that many others participating in the fleet sector don't. As company car drivers pay tax based on a car's official price, Vauxhall's strategy to position Business Edition variants of the Grandland X Hybrid substantially lower than the retail-focused versions was innovative. As products are improving, the brand should be able to win more customers. It has great customer service, and its website has excellent information and insight for fleet operators and company car drivers."
Vauxhall offers a fantastic range of vehicles for businesses, ranging from class-leading SUVs and company-favourite vans. The brand has launched a number of hybrid and electric vehicles too, to help companies reduce their emissions and lower their running costs.
James Taylor, General Sales Director, Vauxhall, said: "Vauxhall remains one of Britain's leading fleet providers and we are happy to be recognised by such an influential title in the field. Earlier in the year, we became the first mainstream volume manufacturer to achieve full RDE2 compliance, passing significant savings to company car users. As well as the massive strides we've made in reducing CO2s, 2020 has also seen us launch a range of BEVs and hybrids including Corsa-e, Mokka-e, Grandland X Hybrid range & the brilliant, all-electric Vivaro-e LCV. It's also great to see our high standards of customer service also recognised as part of the Editor's Choice award."
If you're looking for your next business car or van, check out our range of Vauxhall models to find the perfect one for you today. At Bristol Street Motors, we stock an extensive range of new and used Vauxhall vehicles to help make your working day easier. For more information, enquire online, give us a call or pop down to your local Bristol Street Motors Vauxhall dealership today.