Vettel confident about Red Bull's Pace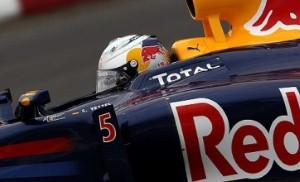 Sebastien Vettel earned a hard-fought second place at the season-opening Australian Grand Prix after starting from sixth on the grid.

The current champion is used to starting from pole position and winning races outright but claimed he has confidence in his RenaultSport-powered Red Bull car.

Vettel overtook Lewis Hamilton to secure second place on the podium after the safety car was deployed with 20 laps of the race remaining.

However, the young German ace is confident that he had the pace to catch the British ace even without the help of the safety car.

The race was eventually won by McLaren's Jenson Button, who overtook team-mate Hamilton at the first turn, but Vettel is adamant he will be a contender again this year.

"I think we would have had a good shot at him [Hamilton] because it was very close and I was quite quick and I decided to stay out and he went to the pits so I think we would have had a crack even without the safety car," he said after the Grand Prix.

"Jenson Ö drove a fantastic race and was unbeatable today but I'm very happy to come away with second, it's a lot of points."

The race marked the start of a season which sees the RenaultSport RS27 engine used by four teams.

Mark Webber secured fourth place in the other Red Bull car, while Lotus-Renault's Kimi Raikkonen marked his return to the sport with a 7th-place finish.

Williams-Renault pair Pastor Maldonado and Bruno Senna finished in 13th and 16th respectively, while Heikki Kovalianen and Vitaly Petrov failed to finish in the new Caterham-Renault cars.

The race results sees McLaren lead the Constructors standings with 40 points, ten points ahead of Red Bull.

Next weeks sees the drivers return to action at the Sepang International Circuit for the Malaysian Grand Prix.